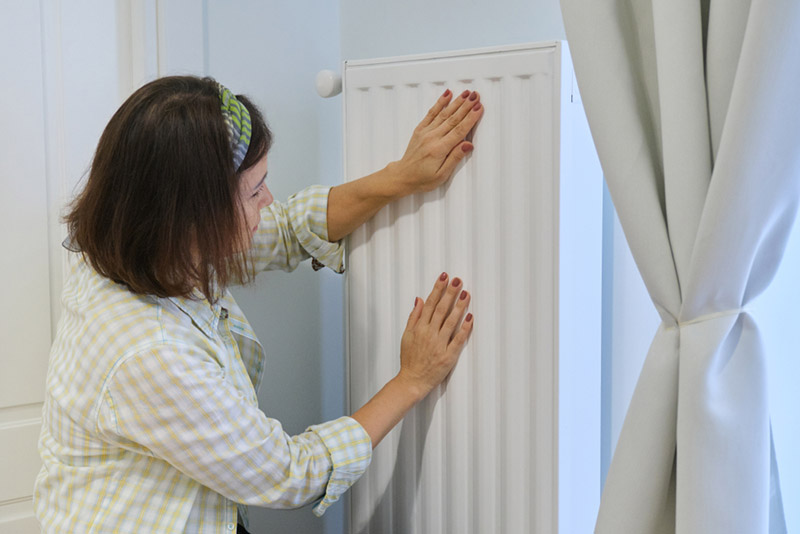 The winter weather brings freezing temperatures. It can wreak havoc on your heating and
air conditioning
system. Everybody wants to come to a toasty, warm home. Many people don't give their HVAC system a second thought until it causes them problems. Included are some of the most common heating and cooling problems that happen in the winter.
The Five Most Common Winter Heating and Cooling Problems
1. Carbon Monoxide Leaks
You want to keep your home safe and comfortable during the winter. The dangers of
carbon monoxide
are one of the concerns homeowners have. The problem with this poisonous gas is that it's impossible to detect. This is because it is both odorless and tasteless. We often find these leaks in cracked or rusted heaters. They can also happen from a cracked heat exchanger within the heater.
2. Uneven Air Flow & Temperature
It's frustrating when certain rooms of your home are colder than others. Uneven airflow is not usually a problem with your unit, but most likely, it's caused by vent and duct issues. They could have debris, holes, or they could have become unattached from the main unit. Also, be sure to check for any drafty areas around windows and doors as they can affect the temperature of a room.
3. Malfunctioning Heat Pump
Heat pumps are on the exterior of the home.
Snow and ice
can cause damage to the system, and if damaged, it will not work. The fan motor or coils can become blocked, which will result in the unit malfunctioning. The last thing you want to deal with in the winter is a down unit and the possibility of a compressor blowing.
4. Dirty Heater Filters
During the winter season, heaters are often used all the time. It's easy to see how a filter can become clogged with dirt and other debris. When the
filter
becomes so clogged that it blocks the airflow, it can reduce the heating capacity. Less air circulating through the home will cause your unit to struggle to keep up with your desire. This will also increase your utility bill. You must change your air filter often, especially during prime season.
5. Faulty Pilot Light
Pilot light issues are common in a gas furnace. Many different things can cause a
broken pilot light
. The most common cause is a damaged flame sensor. Many heating systems keep a blue flame burning that ignites the furnace. When this flame isn't bright or doesn't burn at all, then your HVAC system won't work. Constant pilot light problems can be a sign of serious issues that you need to fix.
Call Us Today
Are you having issues with your furnace and need an HVAC Professional to check things out? From faulty pilot lights to uneven airflow, Thornton Heating Service is here for you. We can check your system and see what we need to fix to make your system more efficient. Schedule an appointment for a qualified professional to assess your equipment.