Deerfield, IL Heating and Cooling | HVAC
Deerfield, IL Air Conditioning and Heating System
Thornton Heating Systems is your central location to find air conditioning and heating systems from the top brands in the industry. Only Thornton Heating has the convenient platform for Deerfield residents to choose systems at discounted prices. Financing available with approved credit – call to see what kind of plan you can get.
Furnace Repair and Maintenance
The maintenance and repair of your furnace are essential to the life of your furnace and the comfort of your home. Do you want your system to break down every time you get a bit of inclement weather? If not, then you need professional help. Thornton Heating has the best plans for your system no matter what brand you have. You end up saving thousands of dollars over the life of your furnace.
Maintenance Plans
The way that you maintain your HVAC system will play a large part in how comfortable you are over the years. Your day one performance will not be your year one performance without a bit of professional intervention from Thornton Heating. Not only will you save money, but you will also live a more comfortable life.
24-Hour Emergency Service
If your heating system is just having a bad day, you can call on us anytime you wish. Any problem that your system has can be fixed quickly with our established team of professional technicians on the job. Morning, noon or night, our techs will be ready to help you get your system back to day one performance, and with fixed prices, you know exactly what you pay.
Water Boilers and Water Heaters
Why spend all kinds of money for your new water boiler or water heater? Thornton Heating has the inventory for you from top brands, and you get them at great prices.
Heating and AC Accessories
We maintain and repair your accessories as well as your main HVAC system. Call our technicians for any problem, not just the problems with the big stuff.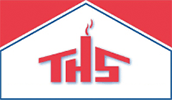 Deerfield, Call Thornton Heating Services Today! 847-905-1608