Lindenhurst, IL Heating and Cooling | HVAC
Air Conditioning Lindenhurst IL – Maintenance, Repair and Installation
Even the most modern HVAC brands need ongoing maintenance in order to stay in top shape.  Thornton Heating is the trusted provider of maintenance services in the Lindenhurst, IL area, servicing all major brands. If you need a completely new HVAC unit, then we are the company to help you pick the right unit for your environment and install it as well.
Furnace Repair, Installation, and Maintenance
We have heating systems for you with financing available with approved credit. If your current system is not running at peak efficiency, we have the dedicated specialists that can get the job done right the first time. If you are looking to save money on your utility bills, then you must prioritize having ongoing service on your units after installation.
HVAC Services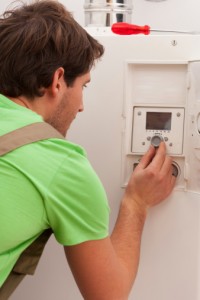 We offer maintenance plans that will ensure the proper performance of your heating and cooling equipment. Along with performance maintenance, you will also get discounts on future services. We offer our plans for heating systems, cooling systems, air cleaners and humidifiers. If you think you are paying a lot of money up front, imagine how much you are saving on the back end. You do not want to be stuck in the elements in Lindenhurst, IL – the weather there has the ability to be incredibly rough!
24-Hour Emergency Service
Life tends to happen when we least expect it. If your heating or cooling unit goes out at an inconvenient time, you can rest assured that Thornton Heating will be there when you need us most. We pride ourselves on providing 24 hour emergency service to the community of Lindenhurst when our competition will not.
Boilers and Water Heaters
Our boilers and water heaters are sure to provide you the hot water and conditioning that you need without costing you an arm and a leg. We are the choice of Lindenhurst, IL for cost effective heating and cooling units, because we have been providing this service for years.
Heating and Air Conditioning Accessories
Your humidifiers and digital thermostats also have the protection of Thornton Heating along with your heating and cooling systems. It is essential that your accessories work with the same efficiency as your main units. When you call us over, we service the entire house – not just the main units.
Call Us Today! 847-905-1608