Biltmore, IL Heating and Cooling | HVAC
Your Biltmore, IL Heating and Air Conditioning
Your next HVAC purchase in Biltmore should be with Thornton Heating Systems because of the wide inventory we keep and the customer service we are so proud of. Our technicians can maintain any of the systems that we install for you. We have only the best selection of systems, so you are virtually guaranteed quality. Additionally, our financing program helps to ensure that everyone in Biltmore who needs an HVAC system gets one. Financing available with approved credit.
Furnace Maintenance
Thornton Heating Systems provides tune ups and cleanings for your furnace regardless of brand. Reduce your overall costs and power bills with an ongoing maintenance package and put our dedicated tech teams to work for you.
Heating and Cooling Maintenance Plans
Your HVAC system also needs a great deal of maintenance if you are going to get the same performance from it years from now. Thornton Heating Systems provides the affordable service plan that you can trust in Biltmore, providing you with repairs, tune ups and cleaning regardless of the brand that you have.
24 Hour a Day Emergency Services
You will never be surprised by an accident within your heating and cooling system with Thornton Heating Systems. We bring the solution just as quickly as life brings the problem, and we work quickly and efficiently to bring your life back to normal. Our pricing is up front and transparent, so you will never have to worry about getting a bill that is higher than you thought.
Water Heaters and Water Boilers
Why get your water heater from anyone other than Thornton Heating Systems? The same service and attention to detail that goes into our HVAC systems goes into the water heaters that we showcase.
Heating and Air Conditioning Accessories
You can give the technicians at Thornton Heating Systems a call for any of your accessories, whether you are looking to install a new one or repair the ones that you have.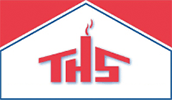 Biltmore, Call Us Today! 847-905-1608