Lake View, IL Heating and Cooling | HVAC
Maintenance, Installation and Repair for HVAC Systems in Lake View IL
Thornton Heating Systems has the inventory from top HVAC companies for Lake View residents to choose from. Thornton Heating Systems has trained the technicians that can install your HVAC system seamlessly. With discounts on quality products and the services to back up that investment, Thornton is the company that Lake View trusts.
Furnace Repair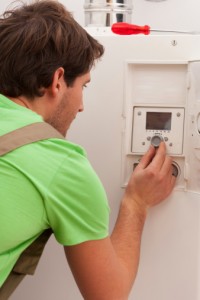 The highly trained technicians of Thornton Heating ensure efficiency and long life for your furnace. Lake View residents save money in the short term and in the long term, as Thornton technicians lower the power output on a furnace through maintenance. You also save money on replacement costs, as good maintenance can extend the life of a furnace for years.
Cooling and Heating System Maintenance
If you maintain your heating and cooling system on a regular schedule with Thornton Heating Systems' highly trained technicians, you will save money on bills and on discounted services. Thornton knows how to repair and maintain any major brand on the market, giving you maximum efficiency no matter what type of system you have.
Emergency 24 Hour a Day Care
Emergency services mean 24 hour a day protection for your systems. Our technicians come into your home with shoe covers and work quickly. You will know exactly what the price of service is up front – Thornton has built a reputation in Lake View for fair pricing.
Boilers and Water Heaters
The best companies in the water heating industry do business with Thornton, meaning that you have access to all of them through one business. Improve your life quality and reduce the costs of heating your water at the same time.
HVAC Accessories
Thornton's Lake View residents also get maintenance and installation work for accessories such as digital thermostats and air cleaning systems. We have the ability to maintain all brands and all types of accessories.
Call Us in Lake View Today! 847-905-1608