Glencoe, IL Heating and Cooling | HVAC
Glencoe, IL Air Conditioning and Heating System
Forget about choosing from broken down heating and cooling systems that will not last through one change in season around Glencoe. When you come to Thornton Heating Systems, you automatically have a choice of the best systems and brands in the industry. You gain discounted access to these top brands along with the experienced customer service of Thornton Heating. We also provide financing plans available with approved credit for heating and cooling systems, so do not let the initial price tag scare you away from the one that is perfect for your home.
Furnace Repair and Maintenance
Following up an investment in a furnace with a maintenance plan is smart in Glencoe. You can definitely extend the life of your big-ticket items, saving you money on replacements and repairs that would otherwise need to be done out-of-pocket.
Maintenance Plans for Your Heating and Cooling System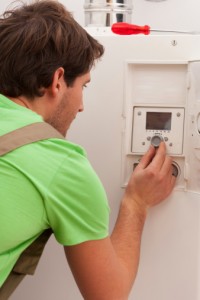 We have a number of maintenance plans that will help you to maintain the integrity of your heating and cooling system in Glencoe. Regardless of how torturous the weather is on your system in Glencoe, you will have the peace of mind to know that it will not affect your quality of life. We have discounted rates for plans as well, so make sure that you get the one that is appropriate for your lifestyle.
24 Hour Service for Emergencies
Around the clock, Thornton Heating Services is there to take care of unexpected heating and cooling emergencies in Glencoe. If you have a problem, it does not matter how late at night you call us – just call us. We will be there with dedicated technicians to take care of the problem. Don't worry; our prices are fixed, so you know exactly what you are paying going in.
Water Boilers
We are the professional heating and cooling experts that can direct you towards a great brand for water boilers and water heaters. Do not make a choice until you have looked at the inventory we have from companies that you know you can trust.
HVAC Accessories
Ensure the longevity of your entire system by ensuring the longevity of your accessories. We take care of all heating and cooling accessories from installation to repair for our Glencoe clients.
Glencoe, Call Thornton Heating Today! 847-905-1608