Lincoln Square, IL Heating and Cooling | HVAC
Maintenance, Repair and Installation – Lincoln Square IL Cooling and Heating
Lincoln Square residents have trusted the dedicated experts and technicians at Thornton Heating Systems to provide the best brands for HVAC systems. Not only does Thornton do business with top brands, but the company also provides maintenance and repair services for all brands. Regardless of the system that you need repaired or replaced, you can always come to Thornton for your HVAC.
Local Reviews
Furnace Repair
Take advantage of priority service packages and discounts that will save money and increase the life of your furnace system. You can trust Thornton to back up every maintenance with excellent customer service.
Maintenance Services
Keep your heating and cooling system running at peak efficiency with a Thornton HVAC maintenance plan. Residents of Lincoln Square trust Thornton for the company's customer service guarantee and the care that the technicians have when coming into your home.
Emergency 24 Hour HVAC Service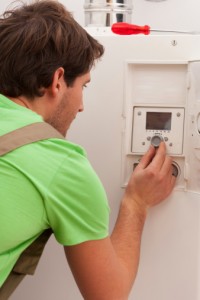 When it comes to Thornton 24 hour a day emergency care, count on fixed prices and no surprises. The technicians receive the best training for your heating and cooling system, and also learn how to work expediently without being messy around your house. Count on Thornton to give you the quick service and the fixed pricing that will have your heating and cooling system up and running again in no time.
Boilers and Water Heaters
Count on significant savings from the water heaters and boilers that you find in the Thornton inventory. Residents of Lincoln Square love that the quality and convenience of life does not take a backseat to cost savings.
HVAC Accessories
Digital thermostats, whole air cleaning systems and air humidifiers all qualify for maintenance and repair services with Thornton. Do not give even the smallest part of your heating and cooling system the chance to burn out on you; call the dedicated experts at Thornton to get the job done. Installation of accessories is also provided.
Call Us in Lincoln Square Today! 847-905-1608