Deer Park, IL Heating and Cooling | HVAC
Your Deer Park, IL Heating and Air Conditioning
For the absolute best choice in the HVAC industry, you do not have to look any farther than Thornton Heating Services. We have a full array of products from all of your favorite HVAC brands. We back up this wide selection with maintenance and repair technicians that have earned the trust and respect of Deer Park residents for quick and courteous service. We can install all of your products, and we offer financing available with approved credit for the product lines that we showcase.
Furnace Maintenance
Maintain your furnace in order to lower costs and improve your overall quality of life. There is nothing better than knowing you can depend on your new furnace for years to come, and the technicians at Thornton Heating Services are the team to make this happen. Cleaning and tune up services ensure that you have day one performance in year four and five without paying for huge upgrades or replacement parts.
Heating and Cooling Maintenance Plans
Our Thornton Heating Services tech team repairs units all day, but why deal with that hassle? By the time your system needs repair, you are already feeling uncomfortable in your home environment. Get a heating and cooling maintenance plan from Thornton Heating Services so that you never have to worry about a break down.
24 Hour a Day Emergency Services
Our fixed prices on emergency services make our Deer Park residents happy knowing that they can trust us if anything happens to their HVAC system. There is no such thing as waiting until the next available workday if you call us with an emergency – we come with professional and courteous service as soon as possible.
Water Heaters and Water Boilers
Make sure that your next water heating system is with Thornton Heating Services as well. We have the widest selection with the best brands.
Heating and Air Conditioning Accessories
Thornton Heating Services technicians can also install and repair any accessory on your HVAC system. Give us a call if you have any problem with your current accessories or if you need a new add on to your system to improve your quality of life.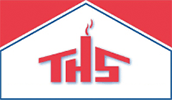 Deer Park, Call Us Today! 847-905-1608