Arlington Heights, IL Heating and Cooling | HVAC
Your Arlington Heights IL Air Conditioning Company – Installing, Repairing and Maintaining
If you have the ability to install, maintain and repair your heating and cooling system with one company, why not trust that company, especially if it has a reputation for great customer service? You gain the immediate convenience of dealing with a trusted entity, and you also save time. Thornton Heating is the company with the great HVAC inventory and customer service that you are looking for in Arlington Heights.
Arlington Heights IL Furnace Repairs, Installation and Maintenance
You can immediately start saving money with us by joining our maintenance service for your furnace. Keeping your furnace moving smoothly is the first step to lowering your monthly utilities. We have discounted service prices, so call today to see what your system qualifies for.
Heating and Cooling Systems – Maintenance Plans in Arlington Heights IL
The way that you maintain your heating and cooling system will determine how much money you spend on it in the future. Every system eventually breaks down; however, do you want it to break down next year or 20 years from now? Would you rather spend hundreds on a replacement part that could've been avoided with a simple service three months ago? This is the service that we provide – our professional maintenance saves you money.
Emergency Service, 24 Hours a Day
You will never have to worry about being left out in the cold when you deal with our 24 hour a day emergency services. Call us any time, and we will be there with a team of dedicated technicians that will get your heating and cooling system up and running quickly. We vet our technicians not only for skill, but also for customer service.
Heating and Boiling Your Water with Thornton
Imagine being able to get a premium water boiling system for a discounted price. You can do exactly this when you check in with the Thornton Heating website – we keep our relationships with top companies in this industry up-to-date for our clients in Arlington Heights.
Heating and Cooling Accessories Services
Your digital thermostat and air cleaning accessories are also under our protection when you trust us with your heating and cooling system. We are happy to provide a full service for all of the individual components of your HVAC system. We also install accessories.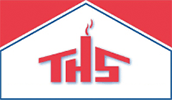 Call Us in Arlington Heights, IL! 847-905-1608