Highwood, IL Heating and Cooling | HVAC
Highwood, IL Air Conditioning and Heating System
Thornton Heating Services has the best selection of heating and cooling systems available to the residents of Highwood. Find yourself a great system for a small house or look for components that will help your current system run more efficiently. You will have the help of Thornton Heating's dedicated staff every step of the way. Imagine having professional help to choose the system that costs less now and saves you more money later! Take advantage of our financing plans available with approved credit for heating and cooling equipment as well.
Furnace Repair and Maintenance
Why not save on your furnace repair and maintenance if you can? There is no reason for you to go overboard on your budget when it comes to maintaining the health of your furnace; as a matter of fact, you should be saving money. We offer the best in furnace maintenance and repairs so that you never have to borrow money just to remain comfortable in your own home.
Maintenance Plans for Your Heating and Cooling System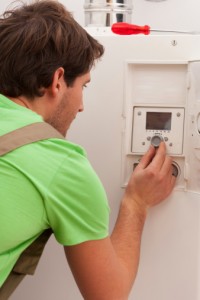 If you have a heating and cooling system that you have personally chosen and invested in, then you should definitely look into a maintenance plan for that system. There is no better way to keep your monthly utility bills low than to make sure that your system is functioning as well as it possibly can. Thornton Heating Services has the best maintenance plans for Highwood residents, combining the great customer service that the Highwood community knows and loves with expert technical expertise.
24 Hour Service for Emergencies
No matter how well you take care of your HVAC system, unexpected events will happen. However, knowing that we have your back 24 hours a day should help you to sleep better at night. If your system ever breaks down and you are awake at night because of it, you can call us.
Water Boilers
Lower your monthly heating and water bills with a system from one of the top brands in the water boilers industry. Thornton Heating has the inside track on all of the top brands so that you can make a choice from the best of the best.
HVAC Accessories
Our maintenance and repair services extend to your heating and cooling accessories as well. Make sure that every component within your system is working at its full capacity in order to save money and increase your quality of life. We can install and repair digital thermostats, humidifiers and air cleaners, among many other accessories.
Highwood, Call Thornton Heating Today! 847-905-1608