Inverness, IL Heating and Cooling | HVAC
Your Inverness, IL Heating and Air Conditioning
When you trust Thornton Heating Systems, you get the best systems for the best price in Inverness, IL. You also get the back up of highly trained and vetted technicians who are on call for you day and night. If you find yourself in an emergency situation with your system, you can count on our guys to be there when you call. We also have financing available with approved credit for the systems that we sell. Call today to see just how much you can save.
Inverness, IL Furnace Maintenance
Thornton Heating Services maintains your furnace so that your utility bills stay down. Why pay more if you do not have to – you are not getting any more service for that money! Keeping the gas flowing in your furnace reduces the amount of power that it uses to condition your air, lowering your utility bills. We want to make sure your bills stay where they should, and we have the expertise to back this up. Call us today for furnace maintenance plans.
Inverness, IL Heating and Cooling Maintenance Plans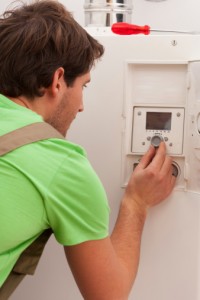 Your HVAC system does not clean itself. We offer tune up services that will keep your bills down and your air quality up. Our services come at a discount in Inverness, so call us to see exactly what kind of maintenance plan we have for your HVAC system.
Inverness, IL 24 Hour a Day Emergency Services
Immediately handling problems is a specialty for Thornton Heating technicians. We do not wait until the weekend is over; we respond when you call us. We also have fixed prices that you can easily see before you call us, so there are no surprises.
Inverness, IL Water Heaters and Water Boilers
Get your next water heating system from Thornton Heating Systems and take advantage of our savings and connections to the leaders in that industry.
Inverness, IL Heating and Air Conditioning Accessories
Your digital thermostats, purifiers and air humidifiers need to work well for your HVAC system to work well. We install and fix these products on demand, so call us to see what we can do for you.
Inverness, Call Us Today! 847-905-1608