Lincolnshire, IL Heating and Cooling | HVAC
Installation, Repair and Maintenance – Heating and A/C in Lincolnshire IL
Your heating and cooling system makes all of the difference in your life quality in Lincolnshire. Thornton Heating wants to help you find the best system for your needs, and we have the relationships with top manufacturers to make that happen. Our reputation in Lincolnshire is based upon providing service to the community at a low cost, and we want to make sure that you have the best HVAC system possible in your home.
Furnace Maintenance, Installation, Repairs
Your furnace may be in need of a repair or a complete upgrade, and Thornton is ready no matter what you need done. We will help you to find the furnace system with the lowest footprint and output while maintaining your quality of life.
HVAC System Maintenance Programs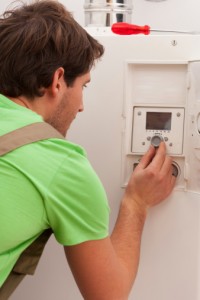 Maintaining your system is paramount in cost reduction and quality of life. Ensure the long term health of your HVAC system with a Thornton maintenance plan. We have many available depending on the type of system that you have, and all of them work to extend the life of your system far beyond what DIY efforts can produce.
Emergency HVAC Service, 24 Hours a Day
You may certainly face unexpected weather techniques that will take a toll on your HVAC system. We are here for you no matter the time of day or night. Call us when something happens and forget about it – we will be there to handle any emergency that your system suffers.
Getting Your Water Heated in Lincolnshire
Your water boiler is key in helping you to reduce your power costs and keep you comfortable in your home. We have connections with the brands in the water heater industry, and we would love to share them with you. Get the best deals on the best products straight from the Thornton Heating Services website.
Heating and Cooling, Installation and Repair Accessories
The accessories within your HVAC system are just as important as your main heating and cooling units. You need to keep everything in working order, and Thornton Heating will help you do this with all of your accessories. Call us for even the smallest problem; we will be there with you every step of the way!
Call Our Lincolnshire, IL Phone Number! 847-905-1608