Lake Bluff, IL Heating and Cooling | HVAC
Lake Bluff, IL Air Conditioning and Heating System
Lake Bluff trusts Thornton Heating Services for its heating and cooling installation packages and repairs. The customer service that Thornton is known for comes through with every purchase, and Lake Bluff residents can feel protected in the fact that their investment is backed by a team of studied technicians. If you need help choosing the right heating and cooling system, installing it or maintaining its integrity, then Thornton Heating System is the company for you. Financing is available with approved credit for new heating and cooling system purchases.
Furnace Repair and Maintenance
Save money if you have a furnace in the home by taking care of it appropriately. Only so much can be done on a DIY basis; Thornton takes care of the professional end. This will help you save a great deal of money in repairs and replacement parts down the road. You will also have a much lower monthly bill in your mailbox on the first of the month.
Maintenance Plans for Your Heating and Cooling System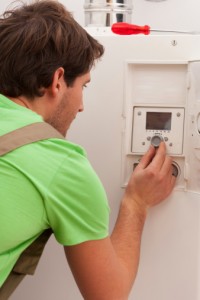 Your maintenance plan is sometimes the only thing that separates your heating and cooling system from breaking down during trying times. The changes in seasons or inclement weather can bring with it warped parts and insulation problems if these problems are not addressed early on. Make sure that you have one of our convenient maintenance plans to catch these problems before they become truly annoying and begin breaking down your heating and cooling system.
24 Hour Service for Emergencies
Sometimes things happen to your heating and cooling system that no one can avoid. However, you can avoid being uncomfortable for a long period of time. We have 24 hour a day, seven day a week emergency services that you can take advantage of in Lake Bluff. We get in quickly and we solve the problem, making sure that your house remains neat throughout the process.
Water Boilers
You do not have to put up with high monthly water bills just because you need to use hot water. Our inventory of water boilers and water heaters will certainly save you money and time in trying to find top brands in that industry.
HVAC Accessories
We also protect your accessories. If you need a digital thermostat installed, we are the company to call. Sometimes the small things make a big difference in the way that your heating and cooling system functions, and we are there to make sure that you have the absolute best performance that you can.
Lake Bluff, Call Thornton Heating Today! 847-905-1608