Lincoln Park, IL Heating and Cooling | HVAC
Maintenance, Installation and Repair – Lincoln Park IL HVAC Systems
Thornton Heating Systems has the dedicated experts and technicians to provide the best choices for Lincoln Park residents when it comes to HVAC systems. Thornton selects from top companies only to bring Lincoln Park the best inventory. The Thornton staff is ready to back up the investment of the resident with installation services, repairs and maintenance programs to ensure the long life of the HVAC system.
Furnace Repair
Discounts and priority service packages during business hours help Lincoln Park residents to trust Thornton for furnace repair. Routine checkups and repairs when needed help a furnace system to run smoothly, saving money on utility bills and on replacement costs.
Heating and Cooling System Maintenance Services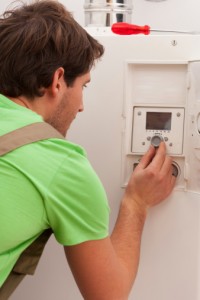 Thornton technicians take great care of your home when you call for routine maintenance services, working quickly and leaving your system better than they found it. Maintenance is a low cost way to keep your HVAC system in top condition for a long time, reducing costs of replacement and keeping monthly bills as low as they can be.
HVAC Service – Emergency 24 Hour Care
Lincoln Park gets no surprises when they call on Thornton to fix an unexpected problem in a system. Life tends to happen when it wants to, and when you need a quick repair, you can call Thornton to get the job done. Thornton offers low rates and complete 24 hour service, no matter when you need that service.
Boilers and Water Heaters
Improve your quality of life while reducing your cost of water heating with the selection available from Thornton Heating. Choose from top companies in the industry and keep your utility bills low.
HVAC Accessories
Thornton also offers maintenance and installation services for heating and cooling system accessories such as digital thermostats and air cleaning systems. Keep your entire system functioning at capacity when you trust Thornton with your maintenance service.
Call Us in Lincoln Park Today! 847-905-1608