Des Plaines, IL Heating and Cooling | HVAC
Your Des Plaines, IL Heating and Air Conditioning
Take advantage of having a choice of the best brands in the heating and air-conditioning industry throughout Des Plaines! Thornton Heating Services maintains relationships with the top companies in the industry, so you always get the latest products and the best prices. Top this off with financing available with approved credit, and you have free rein to get the HVAC system that best meets your needs.
Furnace Maintenance
Not only do we have the best inventory in the state, but we also back it up with the best technicians. If your furnace needs work, then we are the company that can get it done for you. Our prices are fair, and the residents of Des Plaines trust us to finish the job and stay within estimates.
Heating and Cooling Maintenance Plans
Thornton Heating Services has heating and cooling maintenance plans for any brand of HVAC system that you have. We can repair virtually any system, but why let it get this far? You will pay much less money for ongoing maintenance, and you will also be more comfortable in your home. Call us today for our specialized plans based upon your individual needs.
24 Hour a Day Emergency Services
Thornton Heating Services keeps a team of technicians ready to handle problems 24 hours a day, seven days a week. Call us no matter when something happens to your HVAC system and we will be there. You will have your system back up and running before you ever knew there was a problem. On top of this, our fixed prices make sure that you never get a surprise when the bill comes.
Water Heaters and Water Boilers
Get your next water heating system from the dedicated industry experts at Thornton Heating Services. We give you the same service on water heaters that we do on HVAC systems.
Heating and Air Conditioning Accessories
If your accessories are not functional, then the overall functionality of your HVAC system is in trouble. We install and repair all accessories, so give us a call if you need anything done outside of your main units.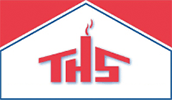 Des Plaines, Call Us Today! 847-905-1608