Kenilworth, IL Heating and Cooling | HVAC
Your Kenilworth, IL Air Conditioning and Heating System
Kenilworth has trusted Thornton Heating Services with the installation and the maintenance of HVAC systems from many of the top brand names in the industry. You can find your entire system through Thornton, from the heating and cooling unit to the accessories. Our company is based on superior customer service and associations with the world's best HVAC brands, so you never have to worry about quality in your products when you work with us in Kenilworth.
Furnace Repair and Maintenance
The heating company that you choose as a partner should be able to quickly repair any problems that you have with your furnace system. Thornton Heating is the company in Kenilworth that can get the job done at a discounted price. Take advantage of incredible savings on special programs for your furnace through our company and never worry about an extended break down again.
Maintenance Plans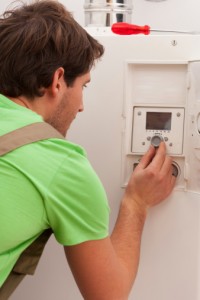 If you have invested a great deal of money in your heating and cooling system, then you owe it to yourself to invest in its maintenance as well. We pride ourselves on giving our customers the most customizable maintenance plans in Kenilworth. No matter the brand of your system or the size of your home, we have a maintenance plan that will work for you without charging you an arm and a leg.
24-Hour Emergency Service
If you have an unexpected problem with your heating and cooling system, you can call on us as well. We have full 24 hour a day service that means we come to your door when you call, not when we have time on our schedule. We also fix our prices and make them transparent to you so that you will never have a surprise at the bill, even if your call was completely unexpected.
Boilers and Water Heaters
Our water boilers and water heaters come from the best companies in the water hardware industry. You can always count on us to connect you with the best companies around at a discounted price.
Heating and Air Conditioning Accessories
The health of your small accessories is indicative of the health of your entire heating and cooling system. If you have a small is problem with one of your accessories, we can fix it. Simply give us a call and let us handle the rest.
Kenilworth, Call Us Today! 847-905-1608