Grayslake, IL Heating and Cooling | HVAC
Air Conditioning Grayslake IL – Repair, Installation and Maintenance
Today's air conditioning systems need regular service and cleanings to function well. Thornton Heating Services provides regular maintenance, repairs and replacement of outdated and non-functioning equipment with superior customer service to the Grayslake, IL area. Financing for new equipment purchases is available to make that new air conditioning unit more affordable. We service all major brands.
Furnace Repair, Installation, and Maintenance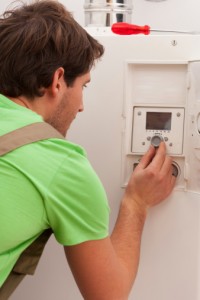 Thornton Heating offers new heating systems with financing available. Thornton' highly trained technicians also provide furnace repair and maintenance of all brands of existing equipment to ensure that our customers' systems run at peak efficiency. A regularly maintained furnace will burn fuel more efficiently, saving customers money on their utility bills. Excellent customer service is the highest priority of what we do, and we will do what it takes to satisfy our customers.
HVAC Services
Thornton Heating Services offers several maintenance plans that ensure regular cleaning and tune up of your heating and cooling equipment. These plans also offer discounts on repairs and priority service during business hours. In addition to heating and cooling systems, plans for air cleaners and humidifiers are also available. With maintenance plans, you pay a little now to save money later. Residents in the Grayslake IL area can be assured that their HVAC systems are in good hands with Thornton Heating Services.
24-Hour Emergency Service
Thornton Heating services all brands of heating and air conditioning equipment. Our service technicians receive up-to-date training and enter your home with shoe covers, completing their work in a neat, courteous and professional manner. Fixed pricing means you will know the price up front, there will be no surprises. Your heat or air conditioning will be back up and running as quickly as possible.
Boilers and Water Heaters
At Thornton Heating Services, we offer a full line of water heating equipment, including options that offer significant savings on your utility bills as well as making your home more comfortable. Our water heating equipment comes from leading manufacturers to give customers the best quality possible.
Heating and Air Conditioning Accessories
In addition to maintenance and repair of existing furnaces, Thornton Heating Services offers services that will help you save even more money and be more comfortable in your home. Whole home air cleaning and humidifiers as well as digital thermostats all help your furnace & A/C unit work more efficiently and add to your family comfort. You save money while increasing your comfort. Installation is provided.