Long Grove, IL Heating and Cooling | HVAC
Installation, Repair, Maintenance – Long Grove IL Heating and AC
Having the right heating and cooling system in Long Grove makes a huge difference in your overall quality of life. Thornton Heating Systems installs, repairs and maintains all of your heating and AC systems depending on your needs. We have cultivated an inventory of the best brands in the industry so that you can create the perfect AC system.
Maintenance, Installation, Repairs for Your Furnace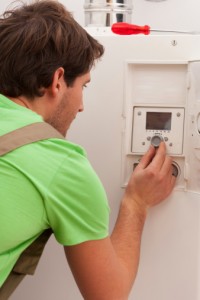 Whether you need to install a completely new furnace or maintain the system that you have, there is no reason to take on rising utility bills and lower air quality. Thornton keeps your furnace moving at its top capacity throughout the entire year. Installing the right type of system ensures that your home has the right airflow, and maintaining your system will reduce your costs drastically. Thornton helps you along every step of the way.
Maintain Your HVAC System with a Thornton Heating Plan
A Thornton Heating maintenance plan ensures the best health of your system for its lifetime. If you are looking to save money on HVAC systems, the best way to do so is to extend its life. Thornton takes care of the little problems up front so that you can get five to 10 more years from that system without any large out of pocket costs.
24-Hour-a-Day Emergency Service
Not only does Thornton Heating maintain your system, but we also help you during any time of emergency. Has your system broken down unexpectedly in the middle of the night? Call us.
Water Heating
Get your water heating done with Thornton. Getting a great water heater means that you improve your quality of life and reduce the costs of water in your home. You have a choice of top brands at a reasonable price when you go to the Thornton website.
Accessories
Your accessories are also protected when you do business with Thornton Heating Systems. You can call us when anything goes wrong; it doesn't matter what part of your system is having a problem. We are here to help.
Call Our Long Grove, IL Phone Number! 847-905-1608