Diamond Lake, IL Heating and Cooling | HVAC
Diamond Lake IL – Repairs, Maintenance and Installation
Thornton Heating continues to be the preferred provider of maintenance services in the Diamond Lake, IL area. We service all major brands of HVAC units and accessories, so you do not have to worry about the type of setup you have in your home. If repairs are not possible, you can call on Thornton Heating to bring you the right inventory for your current needs as well as installation for those units.
Furnace Repair – Maintenance & Installation
Financing is available with approved credit for all of the systems that Thornton Heating offers. Whether or not you need new units, you will always get the most cost effective diagnosis. If repair is less expensive for you, then we will do that. If replacement is the only way to go, you still save money because of our cost effective inventory. We also include installation services, keeping you from having to pay a third party separately just to use what you have bought.
HVAC Maintenance Plans
If you really want to save money in Diamond Lake, then you definitely need a maintenance plan. Small problems can quickly become large problems if you do not handle them quickly, and we are the team that will find those problems well ahead of them becoming a nuisance. Proper maintenance is the best way to save money and stay comfortable in your house, so call us for the plan that will fit you best.
24-Hour/7 Day Emergency Service
One of the reasons that Thornton is trusted in Diamond Lake, IL is our 24 hour emergency service. No matter when your HVAC units break down, we will be there with the quick fix. You never have to wait out that sweltering heat wave or that cold front just because it happened on the weekend. We will be there, and we will work as quickly as possible to make you as comfortable as possible.
Water Heaters & Boilers
Your hot water does not have to cost you big money. Our water heaters and boilers give you great service without paying premium prices. Check our inventory before you look to another outlet – we pride ourselves on having the best prices here.
HVAC Accessories
We also service humidifiers, digital thermostats and other accessories for your HVAC units. When you call on us, you get full service that takes care of every appliance in your home from top to bottom.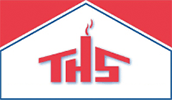 Do Not Hesitate: Call Us Today! 847-905-1608