A/C Repair | Cooling Repair
Choosing your Cooling system provider is an important decision. Here's why Thornton Heating Service is your best choice.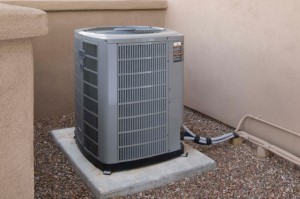 You may notice that your existing cooling system is not working well or needs air conditioning repair. When a unit begins to fail, you have two choices: repair or replace. Either way, Thornton can provide the expert new installation or repair services you need to get your home cooled and your system working at peak performance.
Thornton provides:
A free in-home consultation with an air conditioning specialist
A selection of quality, energy-efficient air conditioning systems that meets your comfort preferences, lifestyle and budget
Help in determining the right equipment to meet the unique needs of your home
A convenient way to pay for your installation through our flexible financing options available with approved credit
Full factory warranties on all equipment and labor
New Air Conditioner Installations for Your Home
Want to conserve energy and save money? As much as half of the energy used in your home goes to cooling and heating. New residential cooling systems are designed to provide you with high-efficiency air conditioning. Since your comfort system is most likely the single biggest energy use in your home, properly designed and installed cooling will have the most significant impact on your monthly utility costs.
Looking at Upgrading or Replacing Your Existing System?
Here's why you should upgrade now. Some of the ways a poorly functioning system can impact you and your home include:
High monthly utility bills that add up
An uncomfortable environment
The potential for corrosion resulting in carbon monoxide leaks
4 Reasons Why All Equipment and Labor Should Be Covered by An Extended Warranty:
Extended warranties help you manage your ongoing costs for greater long-term savings. Since you use your system 24/7 all year round, it's a valuable way to maintain long-term performance.
You can plan and project your costs while protecting against increases in parts and labor.
Factory warranties usually expire prior to the end of the equipment's life cycle.
Extended warranties can cover the bill for all costs-including labor-during the insured period.
It will give you peace of mind in knowing your equipment is covered.
Call Thornton Heating Services for cooling repair & air conditioning repair at 847-905-1608.