Gilmer, IL Heating and Cooling | HVAC
Your Gilmer IL Air Conditioning Company – Installing, Repairing and Maintaining
Thornton Heating is here to help you if you need any installation, repair or maintenance that you may need on your heating system, cooling system or furnace. No matter the brands that you enjoy, we have the dedicated staff that can get the job done for you. We stick to our estimates, and we look for the least expensive way to fix your problems. This is why we have earned our reputation in Gilmer, IL as one of the best companies to do business with when you need something for your HVAC system.
Furnace Repairs, Installation and Maintenance
We are also available to repair, install and maintain your furnace. Thornton Heating is here no matter what type of system you have in your home. We offer the full suite of services for every aspect of your furnace, so give us a call no matter what your problem may be.
Heating and Cooling Systems – Maintenance Plans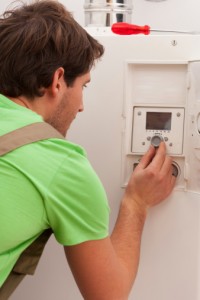 No HVAC system or furnace breaks down in a day. It takes time, and most of the time, that breakdown occurs because of a simple problem that could have been handled months ago. However, without a maintenance plan for your heating and cooling system, you will never find this problem until it becomes the huge annoyance that you cannot avoid. Why go through this? You will pay much less and be much more comfortable with a maintenance plan from Thornton Heating for your HVAC system. We have many plans based on your needs, so talk to one of our representatives today.
Emergency Service, 24 Hours a Day
Along with our maintenance plans for the ongoing problems, we also have your back for those unexpected emergencies. Our 24 hour a day emergency service ensures that you will never be left out in the cold (or the heat) if something drastic happens to your HVAC or furnace system. This is part of the reason that we have been able to build the reputation that we have in Gilmer, IL – people can trust us to be there when they need us most.
Heating and Boiling Your Water with Thornton
There is no reason that you need to spin a great deal of money to have a premier water boiler in your home. Thornton Heating has a full product line that you can depend on, and that includes water boilers. Talk to one of our representatives in Gilmer today.
Heating and Cooling Accessories Services
Your heating and cooling system relies on your small accessories as well. We have the ability to repair or replace any one of these depending on your needs. Not only will you avoid larger problems, but you will also save money by helping to preserve your big-ticket items with this service.
Call Us in Gilmer, IL, Right Now! 847-905-1608