Buffalo Grove, IL Heating and Cooling | HVAC
When you need a Buffalo Grove IL, HVAC contractor you can depend on Thornton Heating Services, Inc. Thornton has the experience, tools, and knowledge to help. We offer 24/7, same-day emergency service to ensure our clients are kept comfortable year round. Know you can call on Thornton Heating Services, Inc. to be your emergency furnace repair solution.
Air Conditioning Repair and Installations
Our clients know that HVAC contractors like Thornton Heating cover both air and heat. Unlike other air conditioning contractors, we are dedicated to your satisfaction that we only hire full time NATE certified technicians to perform your HVAC repairs and installations. Whether you need regularly scheduled air conditioning spring maintenance for your cooling system, or you need a new air conditioning unit, we are here to help.
Furnace Repair
Thornton Heating Services, Inc. knows that one of the heaviest used and most depended pieces of equipment in your Buffalo Grove home or business is your hot water heater. The water heater is always working to provide you with hot water 24 hours a day, 7 days a week. It's because of this your water heater has an average life of eight to ten years. If even one of the following conditions are happening:
Run out of hot water quite often
The water heater is over nice years old
Let Thornton Heating Services, Inc. and their highly trained staff of professional plumbing technicians diagnose your water heating system to give you the best option for reliable, energy saving hot water in your Buffalo Grove home.
Air Duct Cleaning, Furnace Cleaning, and Dryer Vent Cleaning
Buffalo Grove HVAC Contractor
Even with the best maintenance, sometimes it's necessary to have a professional perform an air duct cleaning, furnace cleaning, and dryer vent cleaning. The following are circumstances in which you may need to call in a contractor:
Thornton Heating Services will provide you with a Buffalo Grove, IL, HVAC contractor you can trust to offer you affordable, reliable solutions in a timely manner.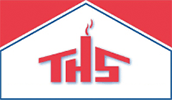 To schedule your free estimate, or for more information about our products and services, give us a call today 847-905-1608.