Highland Park, IL Heating and Cooling | HVAC
Highland Park, IL Air Conditioning and Heating System
Thornton Heating Services only sells the best of the best HVAC brands to Highland Park residents. If you start with a great system, then you will save money for the entire life of that system. We offer financing plans available with approved credit for systems in stock, so you never have to pass over the best choice for your home because of price. Our business also comes with superior customer service that comes through in our maintenance and repair plans.
Furnace Repair and Maintenance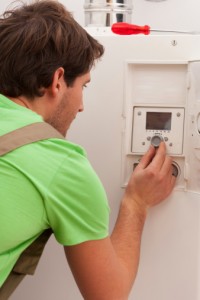 Your furnace is essential to your home comfort. Thornton Heating Systems can help you maintain your furnace no matter the brand you have or the age of the system. If you are tired of your heating and power utility bills inching up month after month, then you likely need a maintenance team that can improve the performance of your furnace. Thornton Heating is that team, and we are ready to give you the discounted maintenance programs that will save you a lot of cash.
Maintenance Plans for Your Heating and Cooling System
We can help maintain your heating and cooling system for less money. We have several plans that are meant for different systems that will clean and tune those systems, extending their life and giving you lower monthly bills month after month. We also have plenty of discounts for plans, so you can always protect your Highland Park system regardless of your budget.
24 Hour Service for Emergencies
We take care of unexpected emergencies around-the-clock. Call us 24 hours a day, seven days a week if something happens to your heating and cooling system in Highland Park.
Water Boilers
Go with a professional team of heating and cooling experts if you are looking for new water boilers or water heaters. We have the inventory from top brands in the industry that you can depend on.
HVAC Accessories
Maintain even the smallest aspects of your heating and cooling system with our installation and repair service for HVAC accessories. No matter how small the component, we can make it work with your system and maintain it so that it will always perform well.
Highland Park, Call Thornton Heating Today! 847-905-1608