Ft Sheridan, IL Heating and Cooling | HVAC
Air Conditioning and Heating System – Ft Sherdian, IL
Once you have come to Thornton Heating Services for your installation and repair services in Ft. Sherdian, you will not need to go anywhere else. Everything is under one roof, and the customer service of the Thornton Heating staff keeps your systems working efficiently.
Furnace Repair and Maintenance in Ft Sherdian
Maintenance from a dedicated and experienced Thornton Heating team helps the gas in your furnace to flow more evenly. You will save money if your furnace works well, and the furnace will also last much longer.
Maintenance Plans for Your Heating and Cooling System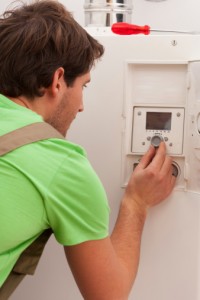 Getting a maintenance plan for your heating and cooling system is perhaps the most important part of preserving your system for the present and for the future. There is no better way to ensure the longevity of your HVAC system than to let Thornton Heating create a plan for you. The superior customer service ensures that you will have a great experience and keep your house feeling great.
24 Hour Service for Emergencies
There is no such thing as a service company that will not come to you in your time of need. Thornton Heating Services is the 24 hour service that comes to you during emergencies to fix problems that would otherwise cost you a great deal of money if left unattended for a long time.
Water Boilers
Not only are we professional HVAC experts, but we also have the best deals on your water boilers and water heaters as well.
Heating and Cooling Accessories
You can get the best accessories by doing business with Thornton Heating Services. Whether you are looking for an upgrade to your baseline system or you are trying to replace an accessory that has fallen into disarray, we are the company that will help you find the perfect replacement or repair for what you need.
Ft. Sherdian, Call Thornton Heating Today! 847-905-1608