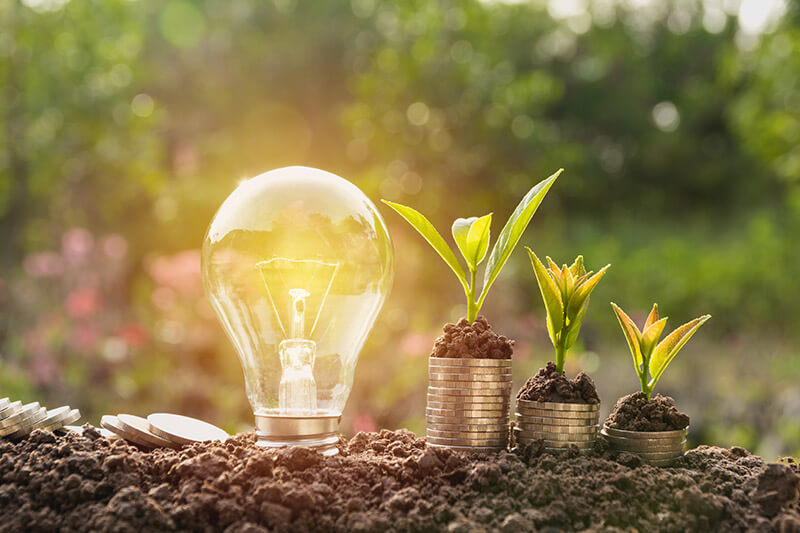 January 10th rings in another
National Cut Your Energy Costs Day
. This day is all about taking some time to think of energy-efficient options for your needs. When you save more energy, it's not only good for the environment, but it's good for your wallet too.
Reducing Home Heating Costs
For homeowners, heating is a big expense in the winter months. Every dollar counts trying to save money. You can increase the temperature in your home by opening curtains and blinds. This allows more natural sunlight into your home.
Consider installing a
programmable thermostat
. Many smart models suggest ways to improve your energy efficiency. Program a cooler temperature in the daytime when no one is home. Then, have the temperature rise before your family gets back home.
Reducing Your Air Conditioning Costs
Another big expense is powering the
air conditioning units
in your home. Cutting these costs is a great way to support National Cut Your Energy Cost Day. Think about your curtains and blinds. Close them up in the summer to block unwanted heat from the sun.
Make sure that you clean your HVAC filter every few months. Most homes use a disposable filter. Others, you can wash by hand. If you're investing for the long-haul, consider planting some shade trees. These will cover many of the windows of your home and block sunlight.
Other Home Changes To Reduce Energy Consumption
There are many ways to reduce your energy costs. Some are big changes. Others are small that are easy on your wallet but good for your soul. Start with the lighting in your home. If you use incandescent bulbs, swap them for LED bulbs. These use less energy. and last much longer. It's a win-win choice for any homeowner.
Another great way to reduce your energy usage is to only wash full loads of laundry and dishes. Instead of using the heated air dry function on your dishwasher, let your dishes sit in the air to dry. When the weather is nice, hang your clothes up outside to save energy.
Call Us Today
If you're ready to start saving energy in your home, give us a call today. We can check your current HVAC system and recommend great energy savings for you.