Improve Your Indoor Air Quality: May Is Clean Air Month!
May 6th, 2022 by cverdone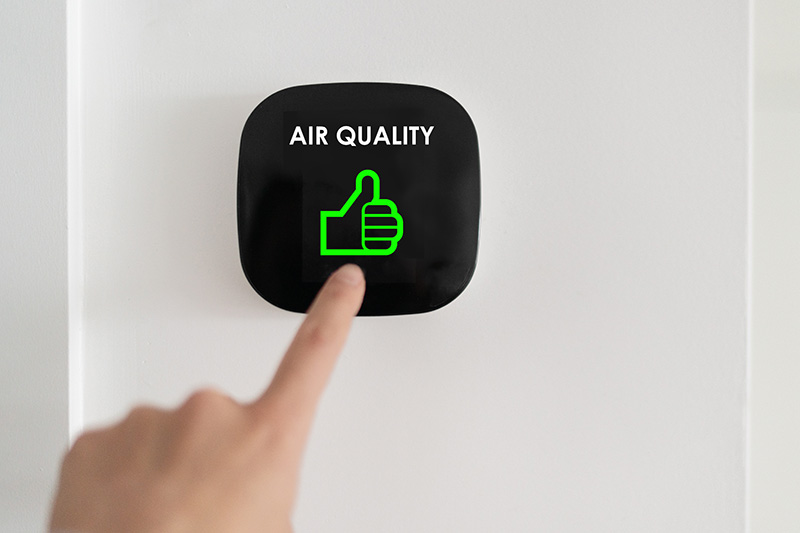 During Spring and Summer, the air in your home encounters more pollutants than usual. Between blooming flowers and spring cleaning, dust and pollen become more frequent. May is right around the corner, and during this month we observe Clean Air Month. Poor indoor quality can affect your everyday life. It is important that you learn how to clean your indoor air, and to keep it clean.
What Is Clean Air Month?
Clean Air Month first started back in 1972. The American Lung Association sponsors this month of awareness every year. Its goal is to educate people about the dangers of poor indoor quality. They also use this time to discuss how bad indoor quality can harm the lungs. Having clean air is important, and can be easy to do.
The Importance of Clean
Polluted air can be very harmful. You may experience sore throats, headaches, dizziness, coughing, sneezing, and fatigue. Air that is not clean can also trigger asthma symptoms. But, there are some serious health conditions linked to poor air quality. These include respiratory diseases, cancer, and heart disease.
How To Achieve Cleaner Air
Achieving clean air is easy if you make a few modifications to your home, and your lifestyle. These things include:
Heating and cooling system upgrades. Consider upgrading your model if it is ten years old. When your HVAC system is older, it may not work as well, which can hurt indoor quality.
Air filters. Make sure that you change each air filter in your heating and air conditioning system often. We recommend changing the filter every 1-3 months. Some systems will have more than one filter.
You will want to have an HVAC professional come out to ensure that your ductwork is free from dirt and debris.
You will want to clean your home every week. This will include mopping, dusting, and vacuuming.
Avoiding commercial cleaners. It is important to do away with commercial cleaning products. Switch to all natural products like vinegar. This helps to ensure your indoor air quality is not compromised by chemicals found in these.
Consider adding a houseplant or more to each room of your home. Houseplants can act as a natural air purifier.
Have everyone remove their shoes immediately upon entering the home. Wearing shoes in the home will cause pollutants from outside to make their way in your home.
No smoking. Do not allow smoking inside of your home. This will help to prevent bad quality.
Air purification system. Purification systems are often inexpensive, and can help to clean your home very well.
UV system. Consider getting a UV system added to your HVAC system. These can help to kill germs, viruses, and more.
Call Us Today
At Thornton Heating Services, Inc., we can ensure that the indoor air quality of your home is excellent. We offer fast repairs, yearly maintenance, and air quality inspections. We want to ensure that your HVAC system runs as it should, and that your indoor air quality is excellent. Give us a call today, and we will send out one of our HVAC professionals to help you with your air quality.