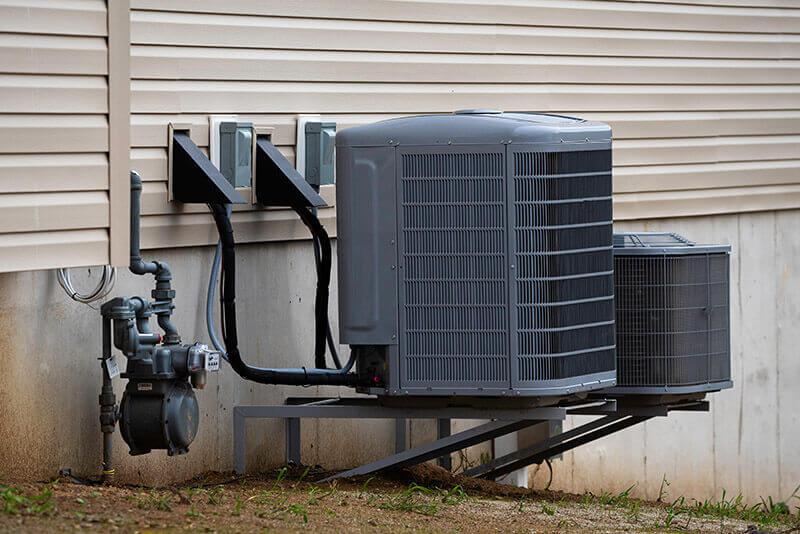 Your HVAC unit keeps your home cool in the hot summer and warm in the winter. Maintain your HVAC system and protect it from hazards like leaves and grass to extend its life. The debris will block your HVAC, thus decreasing its efficiency and creating a fire risk.
Here are some tips on how to protect your HVAC system from debris.
Cover Your HVAC Unit
There are many covers you can buy for your outside unit to
stop debris from blowing
into the system. These covers are a fine mesh that collects particles without slowing air circulation. There are also off-season covers that are water-repellant that cover the system's surface.
You shouldn't use an off-season cover if you own a
heat pump.
These systems operate throughout the year for both cooling and heating.
Keep the Area Around Your HVAC Unit Clean
Weeds, dust, and other things can decrease air circulation through your condenser. This reduces its ability to cool your home. Make sure your outside unit is away from grass and flowers. This will improve its performance and make it more energy-efficient.
B e sure to remove any debris around your outdoor cooling system and to prune weeds. This helps you increase air circulation, and reduce wear and tear to your HVAC system.
Continue With Restraint
Inspect the area around the unit often, but be careful how you do it. Care for your landscaping and mow your grass often. You should be extra careful to prevent damaging your HVAC system's exterior components. You should always cut and blow debris away from the system.
Stones and branches, for example, can damage the coil fins and coolant lines. It may be harder to remove something stuck in your HVAC system. You should call an HVAC professional. They can remove debris from your HVAC systems without damaging it.
Tune Up the Heating System
Constant
maintenance
is vital to keeping your HVAC system in running all year round. For the best results, hire an experienced HVAC professional. Tune-up your HVAC system to get ready for winter and also in the spring. Do this to make sure your system works during the summer.
Regular maintenance increases the lifespan of your HVAC unit. Our HVAC professionals can find small issues before they turn into big problems.
Making sure your HVAC is clean can be tricky. You shouldn't have any problems with this guide. At Thornton Heating Service, we guarantee outstanding customer service. We provide top-quality service for your HVAC unit. We offer inclusive HVAC maintenance, repair, and installation services.