Do You Need An HVAC Seasonal Tune-Up or Preventative Maintenance?
March 19th, 2020 by alexys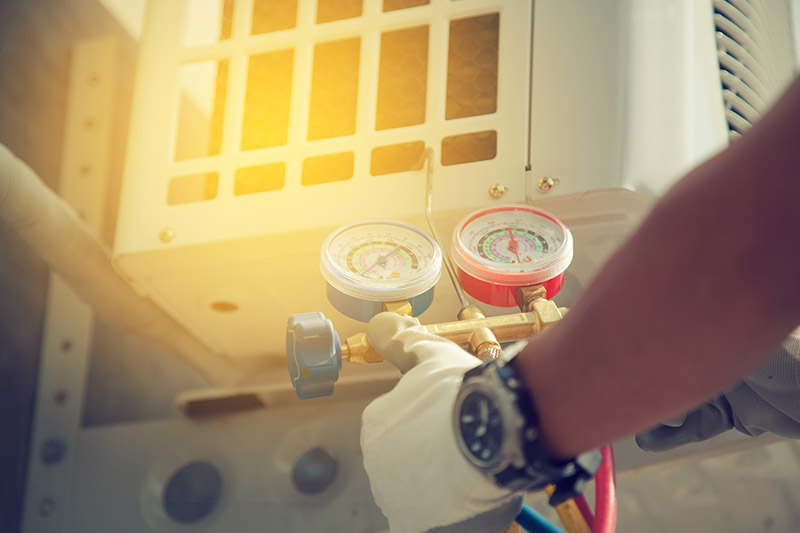 When it comes to your HVAC system, you've heard that you need an annual tune-up. Is that the same as performing preventative maintenance? The truth is that these are two different aspects of maintenance. You'll need to have both performed on your system to keep it operating.
Understanding What Preventative Maintenance Is
Think of preventative maintenance as steps to keep your system operating at its best. This helps to ensure that your energy bills stay low and your indoor
air quality
stays great. Your system will also last longer than the manufacturer's lifespan. Here are some common examples of preventative maintenance.
Identifying Oil Leaks.
Checking For Vibrations.
Replacing Air Filters.
Lubricating The Motor And Bearings.
Looking at the Electrical Connections, Motors, And Compressors.
What Does A Seasonal HVAC Tune-Up Involve?
Now, you should know what HVAC preventative maintenance looks like and how to perform it. Apart from regular maintenance, you'll need to have an HVAC professional. They can perform a seasonal tune-up for your heating and cooling systems. Here are some examples of what the professional will be doing during a seasonal tune-up.
Cleaning And Inspecting Condenser.
Lubricating Blades And Fan Motors.
Verifying Compressor Amperage Is Correct.
Cleaning Loose Debris From Condenser Drain.
Inspecting Relays, Wiring, Capacitors, Motors, Etc.
When To Call In An HVAC Expert To Assist You
When it comes to your HVAC system, it's important to know which tasks you can do and when you need a professional. When it comes to your seasonal tune-up, you will need a professional. They know how to clean and inspect the many parts of your system.
When it comes to preventative maintenance, you can do most of it with minimal effort. If there are any areas that you don't feel comfortable with, call in your local expert. Either way, you need to perform all your preventative maintenance tasks often. Ensure that your system works at its best and will last you a very long time.
Give Us A Call Today
Give Thornton Heating Service, Inc. a call to perform your seasonal HVAC tune-up to keep your system in order. If you need help with other areas of preventative maintenance, we'll come out to your home and help. Our skilled technicians can perform both tune-ups and preventative maintenance on your system.