Can Air Conditioners Produce Carbon Monoxide?
June 6th, 2019 by cverdone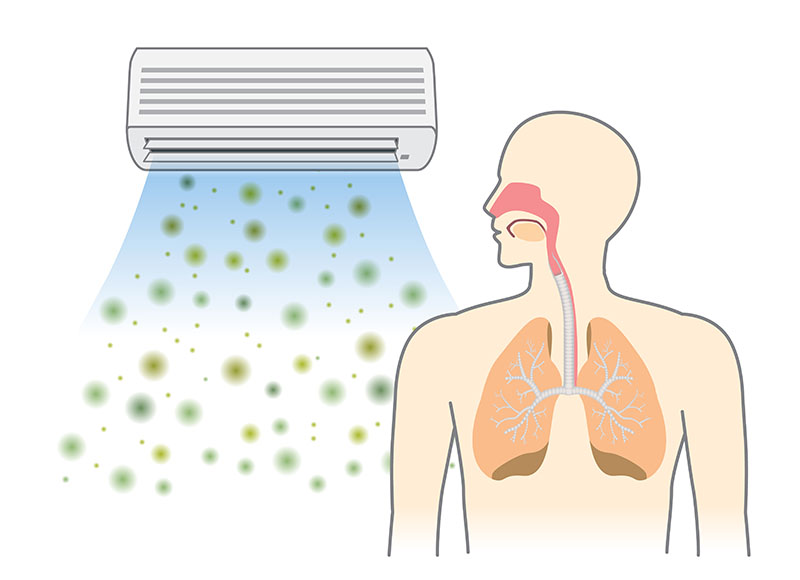 With summer right around the corner, soon it'll be time to turn on the AC, kick back and relax. Don't turn off your HVAC and brace for another hot summer alone. We're here to help you with the most common indoor air quality concern of the summer: carbon monoxide.
Reduced Air Quality
Coming home to a cool home is a welcome feeling from the heat. Staying indoors all summer long may harm your health.
According to the EPA, outdoor air quality is almost always better than indoor air quality. This is regardless of where you live. Even if you install a brand-new HVAC system, recycled air is not as healthy as the air outdoors. Humidity levels can make going outside unbearable. For those who have respiratory illness, it can even life-threatening.
The cause of carbon monoxide poisoning is often related to a malfunctioning unit. This is why you should have your unit inspected by a HVAC professional before you turn it on for the first time.
Causes of Poor Indoor Air Quality
Even the cleanest of homes can have poor air quality. In fact, poor air quality usually has nothing to do with the cleanliness of your home. Pet dander can clog
air filters
. Subpar air quality usually comes from a variety of different factors.
Pollen

Smoke

Poor ventilation systems

Old or malfunctioning heating and air conditioning units

Mold
How Can I Reduce Carbon Monoxide and Other Indoor Air Quality Hazards?
Keeping the air inside your home clean is what's most important. To do so, the first step is to repair or replace faulty AC units with newer models. It's also important to have your new system installed by a qualified HVAC professional. To keep indoor air quality healthy, even brand-new systems and furnaces need maintenance.
At Thornton Heating and Cooling, we strive for good indoor air quality. If you're concerned about the air inside your home, we're here to help. Contact us today at 847-905-1608. Speak with one of our HVAC professionals about improving
air quality
in your home.