Things You Should Know About Carbon Monoxide
July 15th, 2016 by Darwilladmin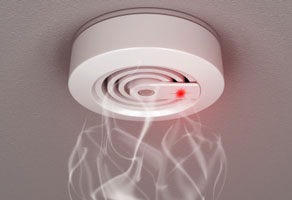 There is a reason why carbon monoxide is considered a silent, swift killer: it's a colorless, odorless gas emitted from combustion processes that can cause harmful health effects by reducing oxygen delivery to the body's organs such as the heart and brain as well as tissues, says the EPA. When levels are high enough, it can cause death. Problem is, most people don't know they're being poisoned and die without even being able to escape — particularly if the poisoning occurs while sleeping or intoxicated. That's why it's so important to be educated on carbon monoxide (CO), its potential side effects and how to avoid CO poisoning in the home. 
A big part of prevention is keeping your heating units, such as furnaces and garage heaters, as well as generators and other combustion equipment, in good working order. You should have a carbon monoxide detector on every level of your home to alert you in the event dangerous levels of this harmful substance are detected. However, it shouldn't have to come to that in the first place. Keeping up with regular maintenance and tune-ups for your heating units should be top priority in order to keep concerns about CO poisoning at bay.
Warning Signs
While it's true that CO isn't readily detected by smell or sight, you can pick up on more subtle danger signs. Perhaps you've suddenly started to feel sick and nauseous, maybe the air feels stuffy and warm with little ventilation, or maybe the pilot light on your furnace went out suddenly. Mayo Clinic points out these warning signs that you may experience after being exposed to carbon monoxide:
Dull headache
Weakness
Nausea or vomiting
Dizziness
Blurred vision
Shortness of breath
Confusion
Loss of consciousness
What You Can Do
It's important to take the proper precautions to prevent carbon monoxide poisoning. Because this toxic gas originates from heaters and appliances that utilize gas, oil, wood, propane or kerosene, you should have these appliances inspected by a professional regularly. For example, your furnace should be inspected every year in the late fall. Install carbon monoxide detectors on every floor of the home and check that they are working correctly at least twice a year. A good rule of thumb is to check them at the same time you change your smoke alarm batteries.
They're easy to use and maintain — just plug them into a normal wall socket and let them be. You'll hear an intermittent chirping when an outdated detector needs to be replaced. Replace it right away. The sound will be different when the unit detects CO in the air — you will hear a high-pitched shriek. In this case, get out of the home, ventilate the home, and call 911 or your gas company.
Always keep the number handy for the American Association of Poison Control Centers at 1-800-222-1222. Use grills to cook your food outside; never in the garage or your kitchen. Proper ventilation is important.
Contact Thornton Heating Services
Carbon monoxide should never be taken lightly. Get your heating and combustion units, including generators, checked every year for leaks and other problems. Prevention is key. Contact us at one of our many area locations to schedule an appointment with Thornton Heating Service, serving the Chicagoland area since 1959.