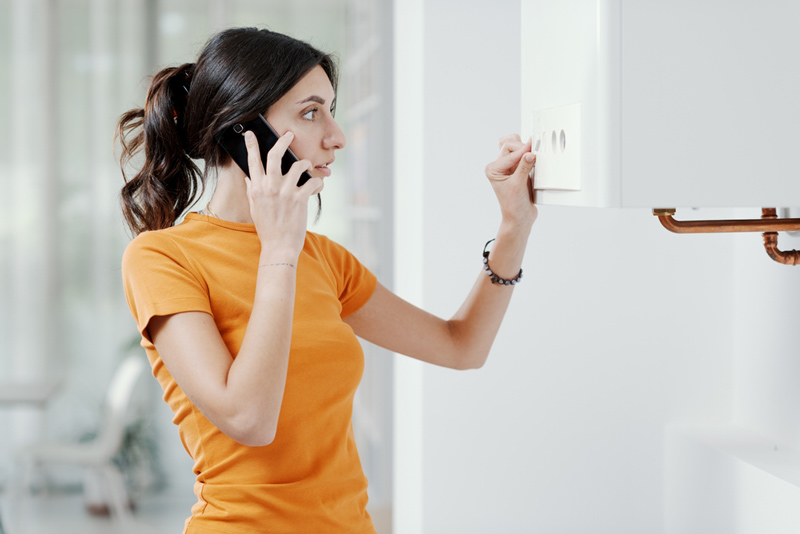 When you leave your home, you may be debating whether you should leave your furnace running or not. On the one hand, turning it off would mean that you're not using fuel that costs you money. But, you may have concerns that leaving it on while you're away is not safe to do.
Will Turning Your Furnace Off Save You Money?
Many people assume that turning their furnaces off while they're away will save money. Your furnace burns the same amount of fuel trying to reheat your home when you get back home and turn it on. You'll also have to set the thermostat to a higher temperature to feel warmer after walking into a cold home.
You should also know that turning your furnace off when you're not at home isn't safe for the other areas of your home. On winter days, your pipes could freeze if it gets below freezing. If you turn off your furnace when you're away, your home may create freezing conditions. This can lead to the collateral damage of your pipes.
Can a Smart Thermostat Be the Answer?
The truth is that you'll never want to shut your furnace off when you're going to work. Rather, you want to adjust its temperature. HVAC professionals agree that you should turn down your thermostat 7 and 10 degrees. This helps to limit the amount of time that your furnace runs when you're not at home. It also helps to ensure that it still maintains a reasonable temperature. This allows you to reheat your home to your desired temperature in a short amount of time.
You may think that it sounds like an absolute pain to turn your thermostat up and down every single day you leave. This is where a smart thermostat comes into play. All smart thermostats are programmable. You can set the temperature you want for any time of the day and any day of the week. In a short amount of time, you can program your work schedule. Your furnace turns down when you're away and heats back up before you arrive back home.
Tips for Lowering Your Wintertime HVAC Bill
When you add up all the days in winter, it can be astounding how much energy your HVAC system consumes. While you want to be safe, you still want to reduce your energy bills, and that's okay. There are many things you can do to lower your energy bills while remaining safe.
Direct sunlight can be a big advantage. During the daylight hours, ensure that you leave your blinds and curtains open. This can heat up the inside of your home at least 10 degrees. If you have ceiling fans, ensure that you have them spinning in a clockwise direction. This will pull the hot air from the ceiling and force it to the walls and back down to the ground. Your fans can recirculate the heat so that you don't have to turn up your thermostat. This allows you to remain comfortable while at home without breaking the bank.
Call Us Today
If you're interested in having a smart thermostat installed at your home, then give us a call today. Our helpful HVAC professionals can help you with all your home heating needs. We can address any safe handling questions that you may have about your system!