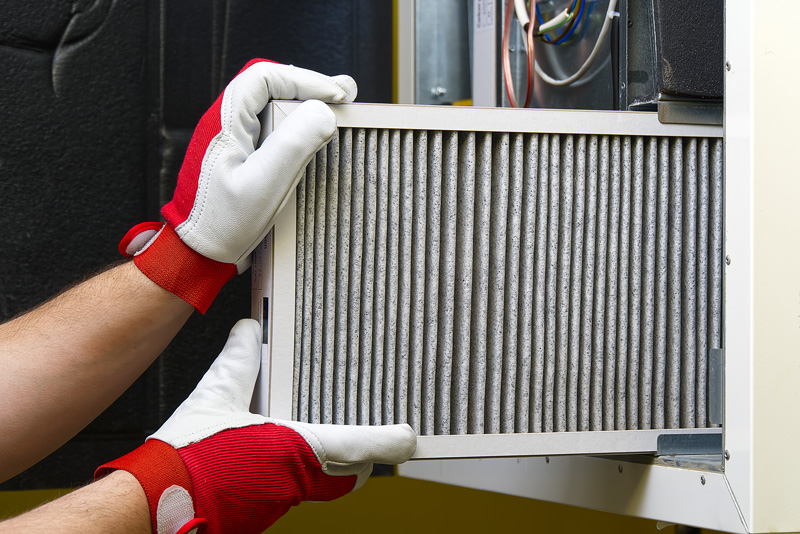 Sharing is good sometimes – and it also presents some challenges. This is the case with the filter your HVAC system uses for air conditioning and heating. An air conditioner and furnace filter is the same thing if you have an HVAC system that heats and cools. Read on to learn more about what it means to have a filter that's used year-round for your indoor comfort needs.
No Need to Worry About Separate Filters
You don't have to buy two different filters or worry about maintaining two filters. You only need to buy one set of filters and you'll be good for the entire year. The reason why this is the cause is because your furnace and AC system share the same ducts. All you need is one filter to ensure the cool or warm air spreads throughout your home.
Replacing and Maintaining Your Filter
How often should you replace your filter? It depends on the type of filter you're using for your furnace and air conditioner. If you have one that's higher quality, for instance, you may only need to replace it once a year. If you have a regular filter or a home with indoor air quality issues, you should change it every 2-3 months or so. If you have one that you can clean and reuse, follow the directions for cleaning it and putting it back. It's important to pay attention to avoid the following filter-related issues:
Excess wear and tear on your furnace and air conditioner
Costly repairs
Poor indoor air quality
Furnace or air conditioner warranty issues due to not keeping up with maintenance
Where Your Filter Goes
If you're not used to filter maintenance or upkeep, you may have questions or concerns. One may be figuring out where your filter goes. With a standard furnace, it's located between the heating and cooling unit and the return duct. This isn't always the case. Depending on the design, some systems have unique set-ups or different arrangements. For this reason, it's important to read your owner's manual. If you need any help figuring out where to place your filter or when to change it, reach out to an HVAC professional.
Call Us Today
Thornton Heating Services is at your service. If you have any filter-related questions, issues, or concerns, we are here for you. We address furnace and air conditioner concerns, from minor issues to urgent needs. Rest assured we've got all your heating and cooling needs covered. Contact an HVAC professional from our team today for prompt, affordable help.