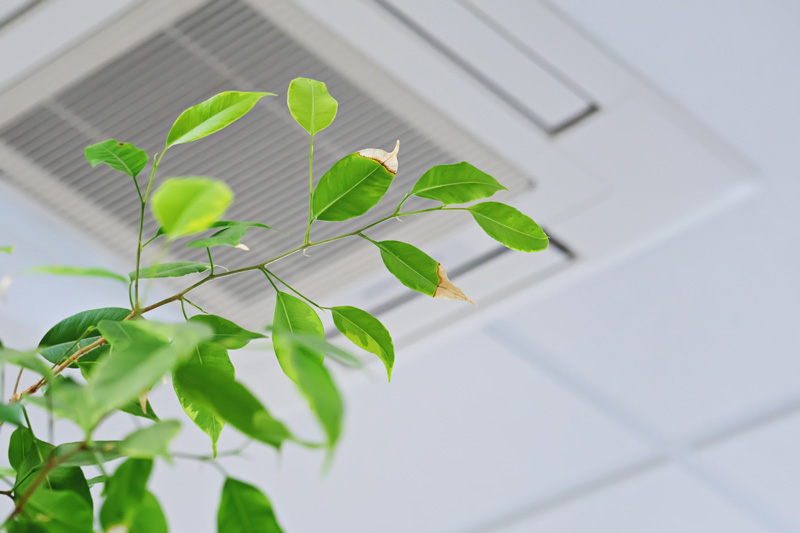 While you may not give it much thought, the air quality in your home can affect the health and safety of your family. When the air quality level is high, your family can be safe, healthy, and comfortable. But, when the quality of your indoor air levels dips, health issues can arise.
What is an Air Quality Monitor?
An air quality monitor is an electric device that monitors key air indexes in your home. Most monitors will display your indoor air indexes for you to see. These include the temperature, humidity, particle levels, VOC levels, and even radon levels. By having these levels monitored, you can reach better air quality levels. You can do this by making small changes all throughout your home. Think of a monitor as a gauge that you and an HVAC professional can use to boost the quality of air in your home.
What to Look For in Your Next Monitor?
When looking for an air quality monitor, you need to know the benefits that some add-ons can provide. One feature that can provide a massive benefit is portability. This will allow you to move your unit from room to room in your home and test the individual quality of the air in each. This can help you track down the source of various particles that you want to get rid of.
Many new air quality monitors can become synced with a mobile app. This means that you can track the quality of the air in your home from anywhere that you have internet access. Some monitors will even be compatible with Google Assistant and Amazon Alexa.
Some monitors are going to be simpler to use than others. For example, some will have different color codes to make it easy to know when there is an issue. Green will mean that your air quality is great. Yellow means that it needs some work. And red means that you need to do something now to enhance it. It's best to invest in a monitor that provides an alert whenever air quality levels drop. This way, you can respond in a timely fashion.
Is an Air Quality Monitor Right for Your Home?
The main benefit of air quality monitors is that they provide insight into the quality of air in your home. This reading allows you to benefit in many different ways. You can improve indoor air quality and get rid of pollutants that these systems identify.
If you have allergies or a respiratory condition, you need an air quality monitor for your home. This device works alongside your HVAC system to improve your home's air. This device provides you with the information you need to improve your air quality. This makes it safer for your family to breathe the air in your home.
Call Us Today
If you're interested in learning more about these devices, it's time to give us a call. Let our HVAC professionals assist you with all your air quality and HVAC related needs.