Author Archive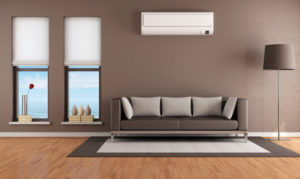 It's summer air conditioning season, and lately there have been some problems with the way your central air system runs. It's sometimes difficult to know when to spend money on another repair and when it's time to just purchase a new unit. Here are some reasons to decide that a new unit is really what you need.
Reason #1: Old Age
Air conditioning units more than 10 years old are far less efficient than their newer counterparts and may be costing you more on your utility bills than a new unit would cost over time. An Energy Star-rated unit can save you up to 30% on your cooling costs every year.
Reason #2: Frequent Repairs
If you have had repairs done but the unit still doesn't seem to work correctly, or if a technician is telling you that costly repairs are necessary for correct functioning, a new unit will give you peace of mind and guarantee that you won't be paying for one repair after another.
(more…)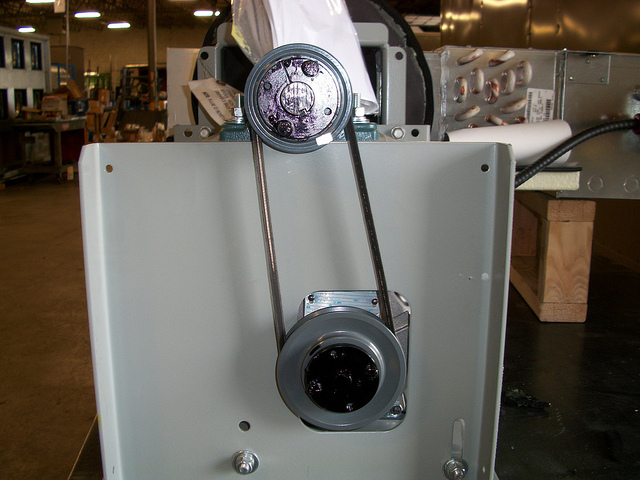 The summer heat can be as brutal as the winter cold. Although central air conditioning is looked at by some as a luxury item, it is often a necessity for relief from summer's heat and humidity. Many homes don't have the air flow and layout to be kept cool with fans or room air conditioners. In addition, humidity control is very difficult without a central air unit. For the elderly and those who struggle with illness, lack of central air conditioning can be detrimental to their health and can put them at risk.
When your Grayslake area central air unit isn't working efficiently or has broken down entirely, it can be difficult to know whether a minor fix or a major repair is needed. Here are some troubleshooting tips that can help you determine whether to call a professional.
Repair Tip #1:
Check the thermostat and electrical panel. The thermostat should be set to cool and at a temperature at least a few degrees below the current room temperature. If the temperature is set correctly but the furnace still isn't going on, it may have blown a fuse or tripped a circuit. Check your electrical panel to make sure nothing needs to be reset or replaced. (more…)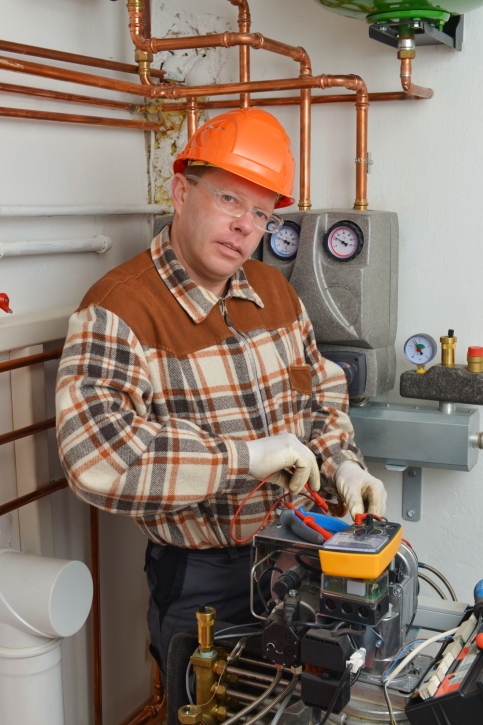 Just because your furnace runs does not mean it is functioning the way it should. While you don't want to waste money having a technician come out when there's nothing really wrong, it is sometimes hard to tell whether a furnace is just getting older, or needs repair. There are some telltale signs that can help you know the difference between normal aging of a heating system and malfunctioning equipment that needs repair.
Telltale Sign #1: Strange Noises
An older furnace may hum a little louder than it did when it was newer. However, if your furnace is clanking and moaning like it might be haunted, or if it whines and squeals like a naughty puppy, these are signs that should not be ignored or passed off as just a furnace getting older. Your furnace is trying to get your attention, and if you wait too long, it may do serious damage to your equipment, which will cost you more money in the long run. (more…)
When a problem with the furnace leaves your home without heat during cold weather, you want things fixed as soon as possible. Sometimes the timing of the problem is inconvenient, taking place on a weekend or a holiday. And the cost of a service call – you don't want to spend that much money when it's a minor problem that can be easily fixed.
Many common furnace repairs can be done easily, even by someone with little or no experience in fixing HVAC equipment. These do-it-yourself tips can save you hundreds of dollars in service calls, or at least help you be sure you really need to call a professional.
Tip # 1: Check the thermostat
You never know who has touched your thermostat, no matter how many times you ask them not to. Make sure it is turned on and set to a higher temperature than the air is currently so that it will run.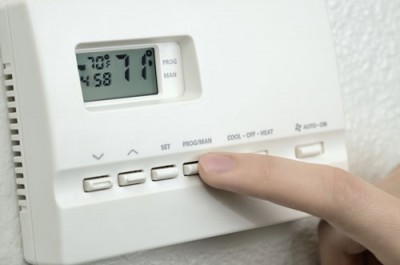 Malfunctioning thermostats can cause the heat to run when it doesn't need to, or not to run when it should. Replacing a thermostat yourself is possible if you are comfortable handling electrical wires. Otherwise, call Thornton Heating Services for all your Wilmette, IL area heating needs, including replacing your thermostat. (more…)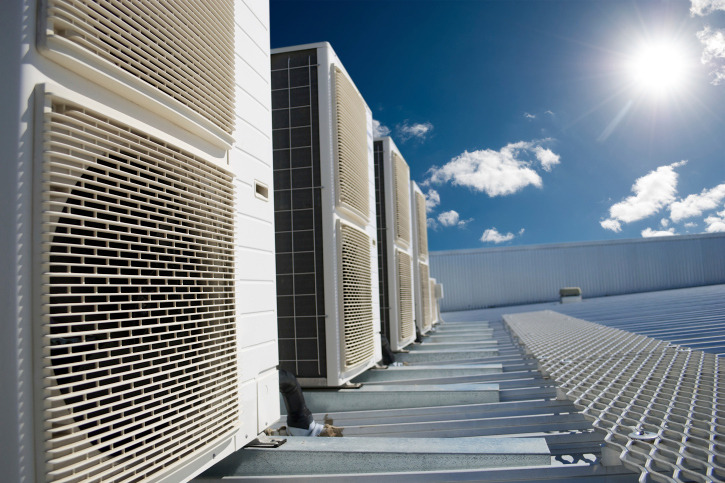 In order to keep your Skokie air conditioning system in good working order year after year, there are some things you need to know. The average air conditioning system does not keep running well indefinitely without some maintenance. Problems do occasionally arise, some of which can be handled by homeowners and some of which require expert help. Knowing how your system works and what it is likely to need can help you extend its life and save money on repair bills along the way.
Maintenance Needs of Air Conditioning Systems
Air conditioning systems are generally more delicate than furnaces. It is important to change the system's filter regularly, usually every 30 to 90 days or as filter instructions direct. Dirty filters make it difficult for the system to move enough air, which can make it impossible for the system to bring the air temperature down to the desired level on particularly hot days. (more…)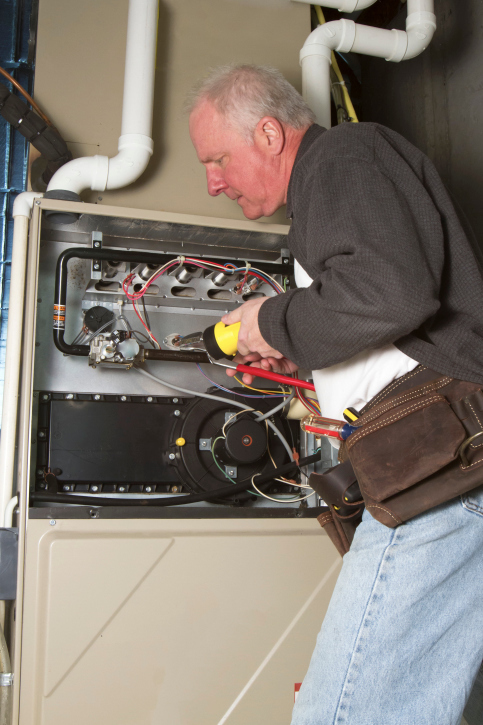 Furnace problems in Skokie are a fairly common occurrence. Your furnace may stop working for several reasons, including a malfunctioning thermostat, broken blower fan belt, or problems with the electrical circuits the furnace operates from. Other common problems include a clogged fuel line or a pilot light that has gone out or isn't working.
When your furnace isn't functioning properly, you want to get it working again as soon as possible. There are many options for how to do this. Here are some resources you can use to fix common Skokie area furnace problems that may arise. (more…)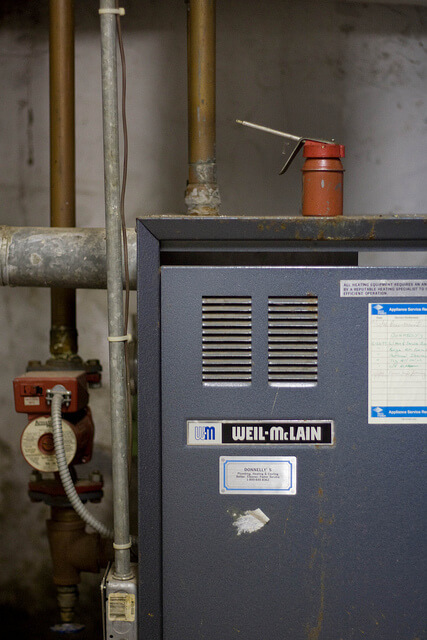 Did you know that there are things you can do to improve the efficiency of your furnace? Taking steps to help your furnace work more efficiently will cause it to use less fuel and electricity to run, which will save you money during winter heating season.
Here are Top 5 Furnace Efficiency Tips for greater furnace efficiency:
1) Change the furnace filter at recommended intervals
A basic furnace filter will need to be changed every 30 days, or about once a month. Some replaceable filters last up to 90 days, and whole home air purification filters may only need changing every six months to a year. Running your furnace with a dirty filter not only circulates dirtier air through your home, it also causes your entire system to work harder to move the air through the filter, making it more costly to operate. (more…)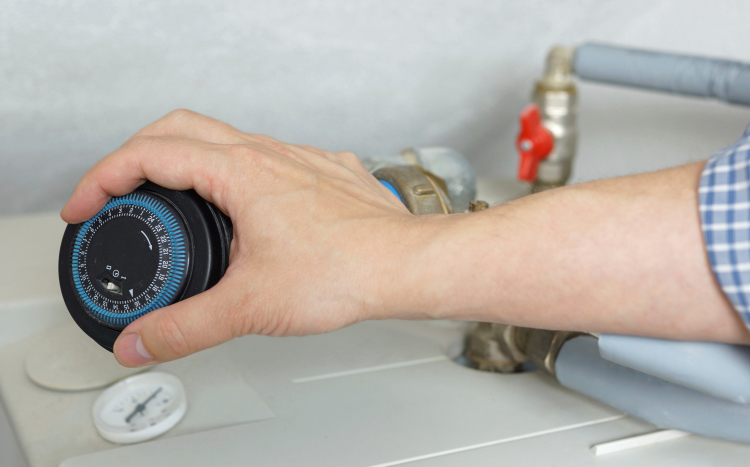 Oh, no. You came home from work to your home in Buffalo Grove and the furnace isn't working. The temperature is dropping, and you're afraid the pipes will freeze if you can't get it working again quickly. What do you do?
Before you call for professional help, here are some troubleshooting tips you can try.
1. Check the blower fan switch. If the switch is in a prominent location, it could get bumped or otherwise accidentally flipped to the off position by someone passing by. If the blower fan is turned off, the system won't run. (more…)
A home's HVAC system is essential to its functioning. To keep it working when you need heating or cooling, regular maintenance is necessary. Both the heating and cooling systems need to be checked and cleaned every year to ensure that they remain in good working order to reliably keep your house at a comfortable temperature […]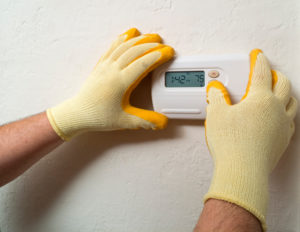 Everybody knows that when it comes to heating systems, older equipment is typically less efficient than newer equipment. Older units just don't work as well as newer ones. But what does that mean for your home?
Running Older Systems Cost Consumers in More Ways Than One
The life of most heating units is 10 to 20 years. When the system is close to the end of this time span, it tends to lose some of its efficiency and may even break down more often than when it was newer. Units that have not been maintained regularly may have problems more frquently than those that were cleaned and serviced every year, but even well-maintained units will eventually start to fail. (more…)