The Best Resources for Furnace Repair Skokie IL
March 29th, 2015 by Brian Starck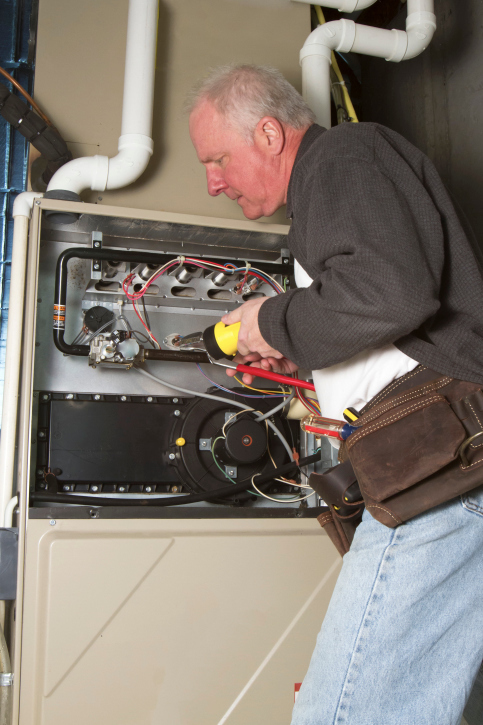 Furnace problems in Skokie are a fairly common occurrence. Your furnace may stop working for several reasons, including a malfunctioning thermostat, broken blower fan belt, or problems with the electrical circuits the furnace operates from. Other common problems include a clogged fuel line or a pilot light that has gone out or isn't working.
When your furnace isn't functioning properly, you want to get it working again as soon as possible. There are many options for how to do this. Here are some resources you can use to fix common Skokie area furnace problems that may arise.
Online DIY Resources
YouTube has many videos about how to troubleshoot and fix different problems your furnace may have. There are videos for all different types of furnaces, so you may be able to find specific information for your furnace type and brand. Having pictures and video to show you what to do can help you avoid further damage to your system.
Besides YouTube, there are many DIY websites that offer tips on troubleshooting and fixing furnaces. One example of a DIY website is HomeTips.com, which has many articles on different problems your furnace can have and what you can do about them.
Parts and Tools
Once you have figured out how you might repair your furnace, you may need some parts and tools. In the Skokie, IL area, hardware stores such as Ace Hardware or Crafty Beaver Home Centers may be able to supply you with the parts you need. Most hardware stores have employees that may be able to answer your questions or give you needed information to help in your repair efforts.
For simple repairs like replacing a blower fan belt or a broken thermostat, the local hardware store may be all you need. For more intricate or specific repairs, sites like Amazon.com or ebay.com may offer the parts you need for your specific furnace or repair.
When DIY Fails
Maybe you've watched videos on YouTube, read articles and queried your local hardware store employee but you still aren't sure how to repair your furnace. Or maybe you've tried to repair it yourself but it still isn't working. When it's time to turn to a professional for help, you want to avoid paying a huge repair bill unnecessarily.
One option for those who can't afford the expense of a furnace repair is to contact your local housing assistance agency or oil supplier. Just as there are programs to assist low income homeowners in buying oil to heat their houses, there are also programs to assist with needed furnace repairs. In the Skokie area, the Illinois Housing Development Authority has grants available for homeowners to repair their heating systems.
Websites like Angie's List and Alex Knows can provide information and reviews for furnace repair services in your area. Thornton Heating Services is listed on Alex Knows as a full service provider of furnace repair services.
Thornton Heating Services services all brands of furnaces. Our trained technicians will take care of all your heating needs affordably and professionally. Call us today to get your furnace back to tip top shape.