Let Thornton Heating Help Lower Your Monthly Utility Bills
February 6th, 2015 by Brian Starck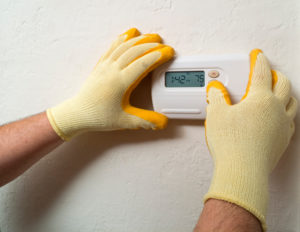 Everybody knows that when it comes to heating systems, older equipment is typically less efficient than newer equipment. Older units just don't work as well as newer ones. But what does that mean for your home?
Running Older Systems Cost Consumers in More Ways Than One
The life of most heating units is 10 to 20 years. When the system is close to the end of this time span, it tends to lose some of its efficiency and may even break down more often than when it was newer. Units that have not been maintained regularly may have problems more frquently than those that were cleaned and serviced every year, but even well-maintained units will eventually start to fail.
The costs associated with running older heating equipment can quickly add up. First, inefficient systems cost more money to run, which will make your monthly utility bills higher than they need to be. Second, you may incur repair costs to replace failing parts and deal with breakdowns. Some repairs may also lead to lost work time or hotel bills as you cope with technicians in your house and a home that can become uncomfortably cold in a matter of hours in the middle of winter.
And last but not least, some older heating systems cause problems with air quality or even become fire hazards as they age, creating dangerous conditions in the home. A fire or carbon monoxide situation can lead to medical bills and can even be deadly for those in the home.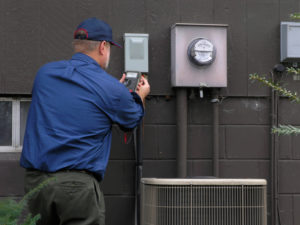 When to Consider Replacing Your Heating System
If you are experiencing any of the following, it may be time to consider new heating equipment for your home.
More than one no-heat situation in a winter season, especially if costly repairs are needed.
A leaking oil or gas tank.
A system that is over 20 years old, coupled with higher than average heating and fuel bills.
A house that feels cold in winter, even when the heat is running.
A system that can't maintain an optimal temperature in extremely cold conditions.
Many Options Exist For Replacing Outdated Systems
Most homeowners still opt for a traditional heating system with a gas or oil furnace. Newer heating units are much more efficient than those from 20 years ago, according to EnergyStar, and will save hundreds of dollars per year in fuel and electricity costs.
Outside the traditional furnace, there are several newer options that can be a better fit for some homes, saving even more money on heating costs as well as benefitting the environment in some instances.
Modulating-Condensing Boilers use heated water delivered through radiators to heat the home. For milder climates, heat pumps pull heat from air or water and spread it through the home. Radiant floor heating uses water pipes or heating wires to warm rooms from the floor upward. And solar energy uses panels to gather energy from sunlight to heat the home, as well as provide electrical power. These newer heating solutions can be used in conjunction with more traditional systems to provide the most savings for homeowners.