When a problem with the furnace leaves your home without heat during cold weather, you want things fixed as soon as possible. Sometimes the timing of the problem is inconvenient, taking place on a weekend or a holiday. And the cost of a service call – you don't want to spend that much money when it's a minor problem that can be easily fixed.
Many common furnace repairs can be done easily, even by someone with little or no experience in fixing HVAC equipment. These do-it-yourself tips can save you hundreds of dollars in service calls, or at least help you be sure you really need to call a professional.
Tip # 1: Check the thermostat
You never know who has touched your thermostat, no matter how many times you ask them not to. Make sure it is turned on and set to a higher temperature than the air is currently so that it will run.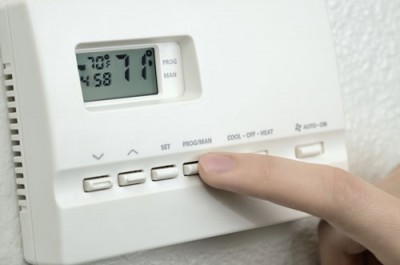 Malfunctioning thermostats can cause the heat to run when it doesn't need to, or not to run when it should. Replacing a thermostat yourself is possible if you are comfortable handling electrical wires. Otherwise, call Thornton Heating Services for all your Wilmette, IL area heating needs, including replacing your thermostat.
Tip #2: Check the filter
A dirty filter will restrict air flow and prevent the system from maintaining the required temperature, or sometimes even from coming on at all. Inexpensive flat filters should be replaced every 30 days; pleated filters should be checked every 30 days and replaced when dirty or clogged, even if the manufacturer says 90 days. If your filter is dirty and you don't have a replacement handy, you can temporarily vacuum the dirt away, but you should still replace it within a few days.
Tip #3: Check the buttons, switches and circuit breakers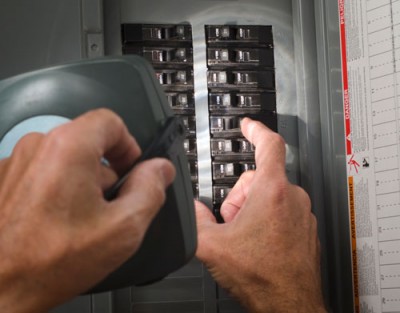 First, go to your electric panel and check that the circuit wasn't tripped. This can happen occasionally, but if it happens regularly, the unit should be checked by a professional technician from Thornton Heating Services to make sure there isn't an electrical problem.
If no circuit has been tripped, there are two more fixes you can try on the unit itself. Somewhere on the unit, there will be a switch for the unit or blower fan. Make sure it hasn't been flipped off. There is also a reset button that you can try.
Tip #4: Check the fuel valve and line
If the gas is on, the valve will be parallel to the pipe. If it is perpendicular (across), twist it back on with a wrench. The gas valve, or for oil furances, the fuel line, can sometimes get clogged. If it does, try to flush it according to the manufacturer's directions or call Thornton Heating Services to do a complete check and tune-up of your heating system. A yearly cleaning can prevent problems from occurring and is recommended for most systems.
There are many other minor problems that can cause a heating system not to work properly. If you aren't sure how to proceed to get it working again, the professionals at Thornton Heating Services provide repair services for all brands of gas and oil furnaces as well as other types of heating equipment. Call 847-905-1608 for furnace repair tips for Wilmette IL homes.