Air Conditioning Skokie IL: What You Should Know About
March 30th, 2015 by Brian Starck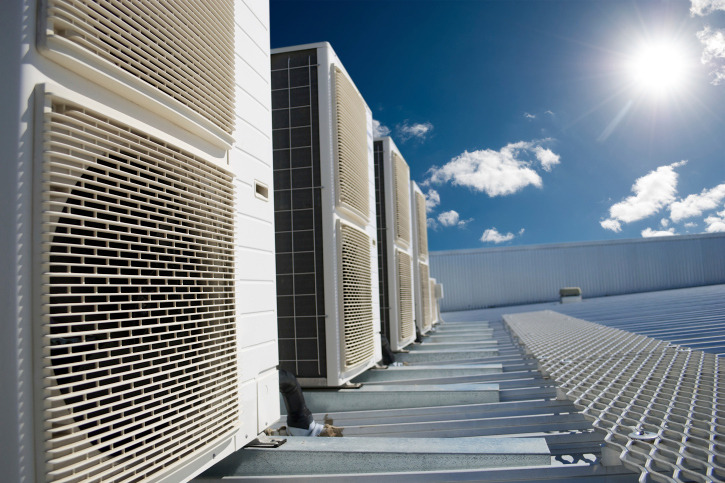 In order to keep your Skokie air conditioning system in good working order year after year, there are some things you need to know. The average air conditioning system does not keep running well indefinitely without some maintenance. Problems do occasionally arise, some of which can be handled by homeowners and some of which require expert help. Knowing how your system works and what it is likely to need can help you extend its life and save money on repair bills along the way.
Maintenance Needs of Air Conditioning Systems
Air conditioning systems are generally more delicate than furnaces. It is important to change the system's filter regularly, usually every 30 to 90 days or as filter instructions direct. Dirty filters make it difficult for the system to move enough air, which can make it impossible for the system to bring the air temperature down to the desired level on particularly hot days.
Besides changing the filter, soil should be removed from the coils and drains at the beginning of each cooling season. A professional can give all parts a thorough cleaning and test the system to make sure it's in good working order. Any problems that may be discovered can be taken care of before they begin to affect the functioning of the system.
Need your Skokie area air conditioning system cleaned and tuned up? Thornton Heating Services also services air conditioning systems and can take care of all your HVAC needs.
Common Problems of Air Conditioning Systems
A dirty filter is the easiest-to-fix problem your air conditioning system can have. If your cooling system still isn't keeping your house comfortable, your refrigerant level may be low. This is known as the "charge," and if your system has leaked or burned off some of the refrigerant, you will need a professional to "recharge" your system by adding more coolant. If the charge is low because of a coolant leak, it will need to be repaired before the system is recharged.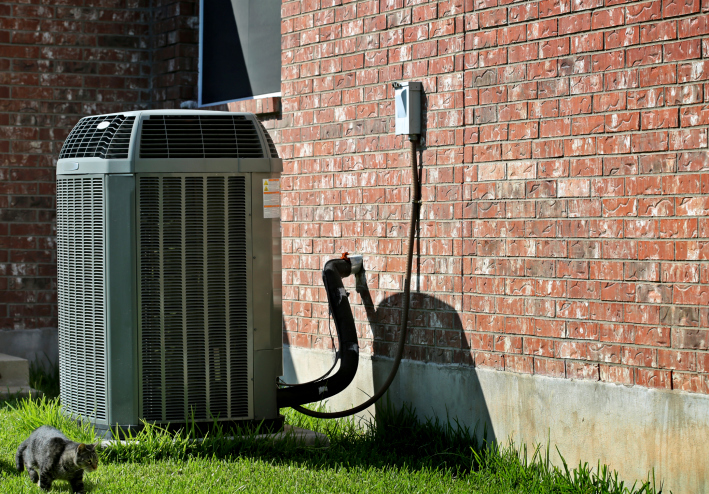 Another common problem with cooling systems happens when the drain for the water collected in the dehumidification process gets blocked up. Instead of running to a sink or other drainage area, the water will usually run onto the floor. This problem is easily fixed once you know it's happening.
A major function of any cooling system is to remove humidity from the air. When the indoor temperature is not high enough to cause the cooling system to come on, some of the humidity may not be removed, and the air may still feel humid. If your home has this problem often, a separate dehumidifier may be needed.
How to Make Your System More Efficient
Air conditioning uses a lot of electricity, but there are some things you can do to keep energy costs down. Sealing leaky ductwork can prevent a 20 to 40% energy loss, according to the American Society of Heating, Refrigerating and Air-Conditioning Engineers. Newer air conditioners are far more efficient than older systems, so it may be worthwhile to replace a system more than 10 years old if a costly repair is needed.
Other things you can do to make a system use less energy are to better insulate your home, keep sun-facing windows covered with blinds or drapes, and use heat generating appliances (stove/oven, hair dryer, etc.) at cooler times of the day.
Thornton Heating Services is equipped to handle all your Skokie area air conditioning system needs and can take care of any problems that arise. Our friendly and knowledgable technicians are available to take your call day or night. Call 847-905-1608.