Air Conditioning Repair Tips for Grayslake IL Homes
May 12th, 2015 by Brian Starck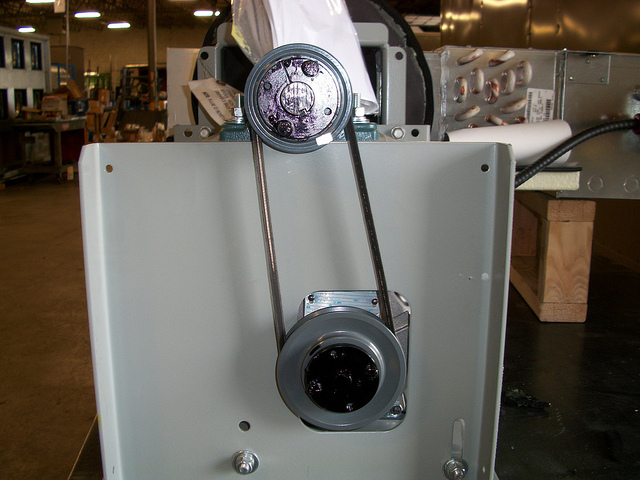 The summer heat can be as brutal as the winter cold. Although central air conditioning is looked at by some as a luxury item, it is often a necessity for relief from summer's heat and humidity. Many homes don't have the air flow and layout to be kept cool with fans or room air conditioners. In addition, humidity control is very difficult without a central air unit. For the elderly and those who struggle with illness, lack of central air conditioning can be detrimental to their health and can put them at risk.
When your Grayslake area central air unit isn't working efficiently or has broken down entirely, it can be difficult to know whether a minor fix or a major repair is needed. Here are some troubleshooting tips that can help you determine whether to call a professional.
Repair Tip #1:
Check the thermostat and electrical panel. The thermostat should be set to cool and at a temperature at least a few degrees below the current room temperature. If the temperature is set correctly but the furnace still isn't going on, it may have blown a fuse or tripped a circuit. Check your electrical panel to make sure nothing needs to be reset or replaced.
Repair Tip #2:
Check all switches. There may be switches on the outdoor condenser or on the 240-volt disconnect next to the condenser that need to be checked and switched on if needed. Sometimes these switches can automatically shut off or be nudged by wildlife or debris.
Repair Tip #3:
Check the filter. A very common cause of shut-off is a dirty air filter. Dirty filters can cause the unit not to run at all, or more commonly, can lower the efficiency because less air can pass through them. Changing the filter every 30 to 90 days as recommended by the manufacturer will make the unit run more efficiently and save you money. In a pinch, you can try vacuuming the filter so that the unit will run temporarily until you can buy a replacement.
Repair Tip #4:
Check the belt. If the motor runs but no air blows out, it is likely that the connecting belt needs to be replaced. This is usually as easy as opening up the unit and slipping a replacement belt onto the two pulleys inside. For some units, lubrication may also be needed, according to hometips.com. If you are unsure about replacing the belt yourself, just contact Thornton Heating Services for help from their expert technicians.
Repair Tip #5:
Check for water leaks. If water is leaking or pooling around the bottom of the unit, the condensate pump may be clogged or have a broken tube. If a tube is leaking, it can be replaced fairly easily. Clogs can sometimes be cleared by carefully disassembling the top of the pump and cleaning it out. A technician can help with any pump problems if you are unsure of how to proceed. When ice is present, it may signal a dirty filter or a coolant leak. When the unit is low on coolant, it will need to be recharged by a technician.
Many minor problems that cause improper functioning of A/C units can be handled on your own. For problems that can't be easily resolved yourself, Thornton Heating Services will be happy to help Grayslake residents to keep their air conditioning systems running all through the hot and humid summer. Call 847-905-1608 today!