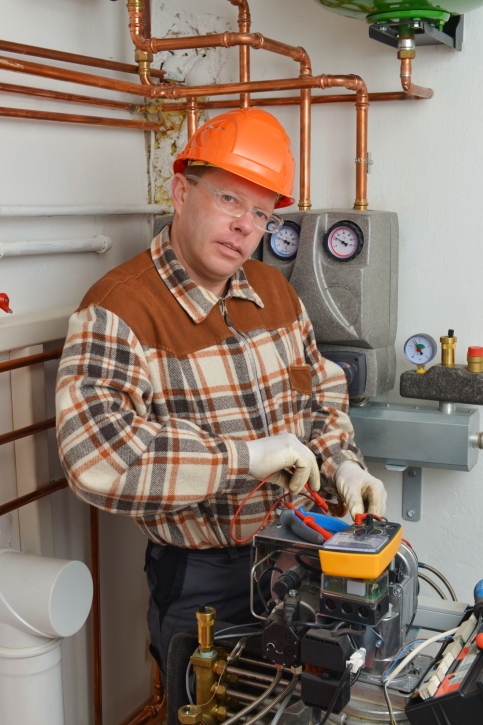 Just because your furnace runs does not mean it is functioning the way it should. While you don't want to waste money having a technician come out when there's nothing really wrong, it is sometimes hard to tell whether a furnace is just getting older, or needs repair. There are some telltale signs that can help you know the difference between normal aging of a heating system and malfunctioning equipment that needs repair.
Telltale Sign #1: Strange Noises
An older furnace may hum a little louder than it did when it was newer. However, if your furnace is clanking and moaning like it might be haunted, or if it whines and squeals like a naughty puppy, these are signs that should not be ignored or passed off as just a furnace getting older. Your furnace is trying to get your attention, and if you wait too long, it may do serious damage to your equipment, which will cost you more money in the long run.
Telltale Sign #2: Your House is Cold
There will always be times when the house feels cold at your regular temperature setting, but if it doesn't feel any warmer when you turn the thermostat up a few degrees, that could indicate one of a few problems that need to be corrected. Causes of a thermostat that can't keep up might be a faulty pilot light, a fan belt that needs replacing, or leaky ducts.
Tip: Before calling for repair, be sure that you don't need to replace the filter. A dirty filter is another reason your furnace may not be running properly, but one that can easily be fixed without expert help.
Telltale Sign #3: Your Utility Bills Are Going Up
If you seem to need gas or oil more frequently, or your electric bill has suddenly spiked, it could signal a problem with your furnace. Furnaces need regular cleaning and tune-ups, which help them run at a higher level of efficiency. Sometimes minor parts are replaced during a tune-up that can prevent the furnace from running more than it needs to. If it has been a few years since your furnace was tuned up or cleaned, it is more likely to need repair. These repairs will likely pay for themselves as the furnace performs better and uses less energy and fuel to run.
Telltale Sign #4: Lots of Illnesses
When the furnace needs repair, it often impacts the air quality of the home. If family members have been getting sick often or have developed asthma, allergies, or breathing problems that have gotten worse, it could be due to mold or dust that has built up in the system somewhere and is now circulating throughout the home.
If any of these signs are showing up in your home, it may be time to call Thornton Heating Services to send one of their trained technicians to your home. Thornton provides top quality furnace repair services and would be happy to help your family restore your furnace to peak functioning again.