4 Reasons Why Good Customer Service is Critical
March 7th, 2016 by Darwilladmin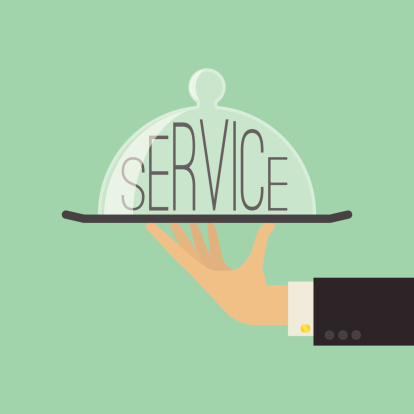 Efficient service at reasonable prices by courteous technicians: that's what you want as a customer and that's what you deserve. That's our philosophy here at Thornton Heating Service, but not every business puts customer service front and center. We believe it's the cornerstone of our company to be there for you when you need us. Let's explore the importance of customer service in the HVAC industry and beyond.
Trust
Trust is a big component of any company when it comes to their interactions with customers. It's crucial to ensure a long-lasting business relationship that benefits both sides through collaboration. It takes a long time to develop that trust but all it takes is one experience to break down all the trust that's been built up thus far. We answer the phone when you call, we offer specials and discounts to save you money, we respond to your needs quickly and we are friendly while we do it. Basic stuff, but that's the crux of customer service.
Here are four top reasons why good customer service is critical in today's day and age.
1. Reliability
Consistency is the name of the game when it comes to providing excellent customer service: not just one day but all days. This is what puts one company head and shoulders above the rest. As a customer, you want to know you can rely on your HVAC company every day of the week so you get answers to your questions when you need them. After all, you will spend or you have spent hundreds or even thousands of dollars on products and services, so your customer service representatives and technicians should go above and beyond to meet your needs.
2. Repeat Business
It costs far more to get a new customer than it does to retain that customer. That's why consistency in your service will go a long way towards ensuring repeat business. When customers have a positive experience with you, they'll tell their family and friends about it. However, research shows people who have bad customer service experiences tell between nine and 20 people, according to the Houston Chronicle, while people who have a good experience only tell between two and three people.
3. Differentiation
When two similar companies offer the same services and all other things are equal, it's often quality and level of customer service that sets one apart from the other. What makes all the difference? Often it's just a friendly voice on the other end of the line helping someone through a furnace emergency in the middle of the night.
4. Availability
The ability to be there for the customer at a moment's notice is important as well. Reputable HVAC companies with solid track records are ready to visit a customer at any time, whether that's to fix a furnace for a family with small children in the middle of the coldest night of winter or fixing an AC unit promptly for an elderly couple during the dog days of summer. It could be as simple as answering the phone on the first ring without the customer having to deal with four different points of contact before getting a resolution to their problem.
Give us a Call
Lean on the technicians here at Thornton Heating Service for quick and efficient cooling, heating and air quality services. Contact us at 847-905-1608 to see what good customer service is all about.